Tim Cusack
Joined

Location

Grand Rapids, MI
Profile Images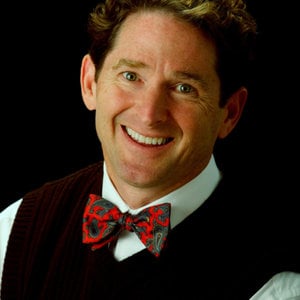 User Bio
Tim Cusack has touched thousands over the past 25 years. To imagine Tim's work, think of him as a combination of Garrison Keillor, Robin Williams and the Dalai Lama. Tim is the rare speaker who opens himself up with an incredible candor that makes each event special.
Tim developed his versatility and unique approach as one of ten children, raised on a beef farm in Michigan. With an undetected learning disability, Tim barely made it through school. While figuring out who he was and what he wanted to do, he traveled the country working as a ranch hand, ski resort dishwasher, prep cook, house painter and Christmas tree trimmer. Tim also ventured to Alaska to work on fishing boats in the Bering Sea (aka Worlds Deadliest Catch).
Eventually Tim convinced GVSU to let him attend and he re-learned to read and write. In college Tim discovered the life-changing world of psychology and theater. He then traveled the country with a professional children's theater troupe, and worked with the founder of Second City Improv.
Tim has recorded hundreds of radio commercials -- he is known to create content and humor on the spot. As a member of the Screen Actors Guild, Tim has filmed numerous industrial videos and TV commercials where, once again, he helps improve the clients message.
In his spare time, Tim has volunteered with Hospice, is a trained member of the Red Cross, and recently went on a mission trip to central Africa. Tim is an avid cycler and runner. Recently he tried boxing and is starting in-line skating.
Recently, Tim worked as a radio personality for WLAV's morning show, making people laugh as they wake up and drive to work.