Through My Eyes
Joined

Location

Cape Cod, Massachusetts
Profile Images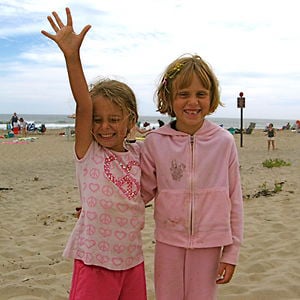 User Bio
"Through My Eyes" is a travel series for use in elementary classrooms. It will feature the encounters of two girls, Ava and Sofie, age 7 & 8, as they travel the world.
These girls take classrooms along experientially on their voyages of discovery like no grown-up presenter can. Videos will run 3-5 minutes and feature anything from a trip to the market to a visit to a Shaolin temple to visiting penguin nesting grounds to attending an elementary school in another country.
This is an exciting new teaching tool that will creatively engage students in social studies, geography, language and history.
Through My Eyes is a production of Thunderball Entertainment Group, the Cape Cod Community Media Center and WGBH Boston. Learn more at wgbh.org/kids.
Boston's WGBH is PBS's single largest producer of beb and TV content (prime-time and children's programs), including Nova, Masterpiece, Frontline, Antiques Roadshow, Curious George, Arthur, and The Victory Garden. Learn more about China: Through My Eyes on their Facebook page at facebook.com/tmeyes.