Profile Images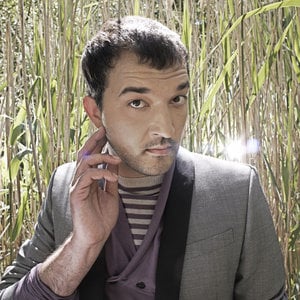 User Bio
Todor Kobakov is a Toronto based composer, pianist, and producer with one foot planted at the centre of Canada's alternative music scene and the other placed deep within the world of classical music.
Born in Bulgaria in to a family of classical musicians, Kobakov's training at the piano bench began at just four years old. At age six, Todor was accepted in to the prestigious Sofia School of Music, a full time program for musically gifted children, where he studied for ten years. The first half of Todor's life existed, quite literally, on or near the piano. "I practiced for about 6 hours every day... before school, at school, and after school," says Kobakov "it sounds heavy, but that's quite normal in Eastern Europe, music is just part of the culture."
When Todor was sixteen, the political and economic conditions in Bulgaria deteriorated to the breaking point. Todor's family made the difficult decision to emigrate to Canada. His mother made the equally heart wrenching decision to remain in Bulgaria, where she lives to this day. "That was a hard time" Todor recalls, "I was a teenager in a new country, I spoke little English, and I really missed my mom."
Luckily for us, the language of music is universal. Upon arriving in Canada, Todor's immense musical talents were quickly recognized by Professor William Aide of The University of Toronto, who admitted Todor in to the Music Studies program at age sixteen. "Professor Aide is an amazing teacher" Todor says fondly "he was never satisfied with my work and rarely handed out compliments. I think he did that to keep my ego in check, which was quite smart. I was admittedly a tad cocky back then." Four years later, at just twenty years old, Todor emerged U of T with a Degree in Performance Piano and a much better grasp of the English language. "I still have my daily ESL moment" he muses, "it's a constant source of amusement for my friends".
A life long fan of cinema (art house, independent, anything dark) Todor naturally aspired to a career as a film composer. "I'm quite lucky because it wasn't a hard decision, I didn't go through one of those 'what I'm going to do with my life now' phases, I just kind of knew it". But where to start? He decided to approached Krystal Music & Sound Design, one of Toronto's top commercial music houses, to see if they could use any help. Founder David Krystal, in what was becoming a common pattern, soon spotted Todor's musical aptitude and took him under his wing. Over the next two years, Todor sharpened his vast arsenal of composer weapons (composing, arranging, performance, production) creating scores and sound design for dozens of commercials and other projects. He credits the "rather intense pace" of the commercial ad world with his ability to produce top calibre work under tight deadlines. "I'm quite relaxed to begin with," adds Kobakov, "which I think helps".
Free of homework for the first time in his life, Todor began to explore Toronto's nightlife and experiment with his own musical palate, gravitating towards the city's flourishing underground music scene. With his disarming demeanor, Kobakov befriended a freakishly talented lot of then unknown local musicians whose entities included the likes of Broken Social Scene, Feist, Stars, and Metric. As fate would have it, Todor soon found himself at the centre of a Canadian musical renaissance. It wasn't long before these same friends realized that Todor's had considerable musical talents of his own.
In 2005, Stars enlisted Todor to compose string arrangements for their international break-through release "Set Yourself On Fire". That album, along with Todor's string arrangements, received glowing accolades, leading to more string commissions from the likes of Emily Haines, Sarah Slean, Dan Mangan, Jason Collett, and Small Sins. In 2006, Kobakov and Icelandic folk-rocker Lindy formed the indie-pop outfit Major Maker, whose critically acclaimed debut album, "All Illusion", he produced. Fittingly, in 2007, after holding down keyboard duties for Emily Haines, Luke Doucet, Major Maker, and Small Sins, Todor was picked "Toronto's Best Keyboardist" by NOW Weekly.
Around this time, Kobakov's commercial scores started to hit the international radar. In 2008, London's LEAP Music invited Todor to submit a demo for an upcoming Vodafone campaign. His stunning string and piano score was promptly chosen and the spot, entitled "Cartwheel", aired across Europe/UK and Ireland. Later that year, JWT NY commissioned Todor to score the Macy's 150th Anniversary campaign, another :60 second spot seen across North America. This past summer, Todor's :60 score for Robinsons Wimbledon campaign, "Imagine", aired in the UK.
At long last, Kobakov's commercial work started to catch the ear of some music savvy film makers. In 2007, he was tapped to score the hipster comedy Young People Fucking, the indie breakout film of the 2007 Toronto International Film Festival. Later that year, he composed the music for Sympathy, a low budget suspense thriller which became an instant cult classic. Kobakov's incredibly effective, haunting and minimalist score received glowing praise across the board from Daily Variety to Bloody-Disgusting. In 2009, sticking to the darker side of things (a territory Kobakov loves to inhibit) Todor created the dark, intense, and wonderfully textured score for the psychological drama, Pinkville. Next up for Kobakov is the dark comedy Hit List, featuring Joey Lawrence, set for 2010 release.
Not much in to the idea of "down time", in 2009 Todor also wrote and recorded his debut solo piano album, Pop Music, which was released in Canada to overwhelming critical acclaim. The album is comprised of eleven stunning piano pieces and features collaborations with guest vocalists Emily Haines and TV On The Radio's Tunde Adebimpe.