Tom A. Warner
PRO
Joined

Location

Rapid City, South Dakota
Profile Images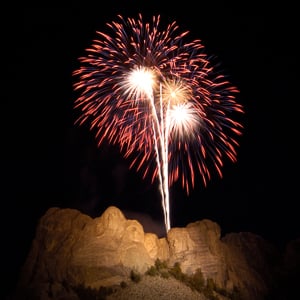 User Bio
I was born and raised in a small town in northern California called Paradise. After I graduated from Paradise High School in 1983, I attended the University of California, Davis. There I received a Bachelor of Science degree in Atmospheric Science in 1988.
I then began an aviation career in the United States Air Force and served 8 years as a pilot. I spent my first year in pilot training in Enid, Oklahoma. It was there that I got to first witness the fierce Plains thunderstorms and this sparked my interest in weather photography.
In 1990, I moved to Rapid City, South Dakota and piloted the B-1B Lancer for 5 years. The Black Hills of South Dakota were simply spectacular and reminded me of my years growing up in the foothills of the Sierra Nevada mountains. The clear, dark skies of South Dakota provided a great canvas for night/low-light photography and allowed me to develop a long desired astronomy hobby. In 1995, I moved to Del Rio, Texas and spent two years as a T-38 instructor pilot before returning to Rapid City, South Dakota.
In 1997, following my career as an Air Force pilot, I combined my interest in photography and passion for flying by pursuing aerial photography. The challenge and freedom of maneuvering an aircraft to the exact right spot to capture images was very rewarding.
I piloted a severe weather research aircraft from 2000 - 2003 and received my Master's Degree in Atmospheric Sciences from the South Dakota School of Mines and Technology in 2003. In 2004, I captured a spectacular upward lightning flash from a tower in Rapid City. I started researching this type of lightning and in 2007 began using high-speed digital cameras to capture lightning at up to 100,000 images per second. My high-speed captures can be seen on my companion research sites listed below and have been featured on The Discovery Channel, National Geographic Television, The Weather Channel, PBS and BBC.
vimeo.com/ztresearch
ztresearch.com
In 2009, I began capturing time-lapse imagery using DSLRs, and stormy weather continues to be be my favorite subject to this day. I have also begun to travel abroad and hope to capture interesting weather from around the world.
My photography campion site is warnerimages.com and you can follow me on Twitter @warnerimages
Many of my images and video segments can be licensed at WeatherVideoHD.TV
Related RSS Feeds