Touch of Class Records
Plus
Joined

Location

New York / Berlin
Profile Images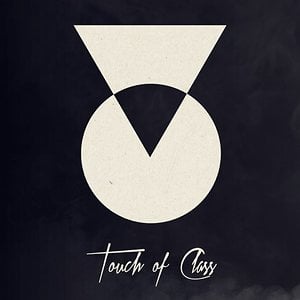 User Bio
2013 marks the introduction of a new imprint in electronic music: Touch of Class Records. The label's founders, PillowTalk producer and member Michael Tello along side Ray Zuniga, pay homage to their fathers' business continuing the family name and artistic principle. Originally from Los Angeles, the label mates migrated north to San Francisco and now live bi-coastal in NYC and Berlin. TOC Records puts a new West Coast label on the map aspiring to exhibit the distinctive house, and raw-techno textures that embody both hometowns.
Touch of Class Records showcases upcoming releases from Signal Flow, Jonny Cruz, Aquarius Heaven, Machine Forest aka Tone of Arc, Navid Izadi, Strangers in Heaven, Andres Caballero, PillowTalk, and many others.
The debut release is out now by Signal Flow entitled "Dirty Hands E.P." features two prodigious original compositions including the lead track entitled "Dirty Hands" co-produced with label mate Jonny Cruz and laced with the signature sound and intoxicating lyrics of Berlin's, Aquarius Heaven on vocals. Since the labels premier showcase and live performance after the BPM Festival in Tulum Mexico, the track has received serious buzz and positive acclaim. Accompanying the lead track is "Drug Lips", a dark but beautiful techno beat with melodic and sultry vocal flavors by Wolf + Lamb newcomer, Navid Izadi. Supporting the two original tracks is a dubbed out disco funk remix of Drug Lips produced by Izadi himself and an instrumental mix which rounds out this new labels debut EP perfectly.
Due for the second release September 30th is the imprint's debut twelve track compilation "Indian Summer." This anthology of fresh and innovative artists takes you on an infectious and boundless musical journey capturing the season's most memorable moments.
This debut Various Artist release begins with the laidback and sultry sounds of Tanner Ross featuring the distinctive and irie vibes of Aquarius Heaven along with Dina Moursi, who lays down a powerful and seductive hook. Next we have Pillowtalk's remix of Tennis' track "Monocraft" – a gripping and melancholic ballad about life and the passing of time. Machine Forest, a new alias for the acclaimed Tone of Arc duo, graces the anthology with the unearthly sounds of "Sidewalk Sound Wave" - a beautiful love song that blesses your ears as well as your heart. Safeword's track "Tales from the Sunset" takes you on a walk along the demystifying beaches of the Sunset district in San Francisco, with its dramatic dark keys and erratic synths. Female artist, Jamaica Suk adds her mark with "Forever More" - unique by its quixotic piano riffs, analog layering and vintage drum programming.
The journey continues with the hazy and deep sonic tones of "Distant Minded" – a track from disCerN" a new project by Jonny Cruz & Silky, followed by Kenneth Scott's ethereal vocal driven tune, "Lost Behind Her Eyes." LuLo follows up with his heartening track "Prompt" featuring longing lyrics by Ecuadorian talent, Andres Caballero. Navid Izadi
makes a presence with "School's Out" accompanied by provocative vocals from Jesse Rennix, a tune that exudes the excitement of this long awaited day. Next we have the classic sound of Signal Flow along side Greg Paulus in "Summer Madness" -- 808 beats, dubbed out synths and dreamy horns that can melt away any tropical sunset, paving the way for BE MAJOR's "Something to Lose" -- a melody driven piano and vocal track that takes your breath away with intoxicating choruses and sensational composition. The last track, "101 South (Take Me Down)," from Walker Barnard, Kenneth Scott and Signal Flow features tantalizing vocals by Dave Aju and Michael Tello, a mesmerizing track to be played with the windows down while cruising the highway into the sunset.