Profile Images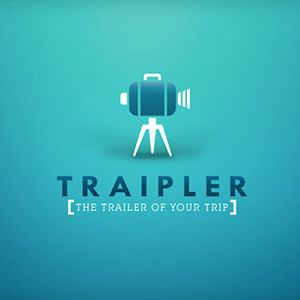 User Bio
Traipler – the traipler of your trip (il trailer della tua esperienza di viaggio), start-up italiana che opera nel settore del video-marketing turistico, è un portale che attraverso i video racconta i sapori, i luoghi, i saperi, la cultura, la storia, la bellezza autentica dell'Italia. Su Traipler.com potrai definire la tua prossima meta di viaggio, e partire ben prima di fare le valigie: guardare un videoTraipler sarà come essere già li, vivere quei luoghi, assaggiare quei sapori, respirare tutto quello che stai per ora solo guardando. Un videoTraipler è l'anteprima del tuo prossimo viaggio, è un modo per scoprire e conoscere davvero il luogo in cui andrai.
Questo è possibile perchè Traipler.com è anche agenzia di produzione di videoTraipler, un esclusivo format video dedicato all'offerta turistica: il modello è studiato per consentire la produzione in tempi brevi e in qualsiasi zona d'Italia, grazie a una rete di 400 videomakers dislocati sull'intero territorio nazionale che collaborano seguendo le guideline concordate. B&b, trattorie, ristoranti, guide turistiche, piccoli borghi, attività artigianali, associazioni culturali, feste, sagre, attività sportive, tutte le attività caratteristiche e proprie di un territorio possono essere protagoniste di un videoTraipler.
Traipler crea un nuovo linguaggio di comunicazione turistica che semplifica la fase di ricerca e consultazione on line della meta prescelta creando un canale diretto tra chi propone una nuova esperienza di viaggio e chi ne fa richiesta, prestando particolare attenzione al valore emozionale e interattivo.
Traipler è un prodotto registrato di proprietà di Traipler srl - Putignano(BA)
Per informazioni: info@traipler.com
Coming soon traipler.com
Related RSS Feeds