Troy Baird
Joined

Location

Mosman, Sydney
Profile Images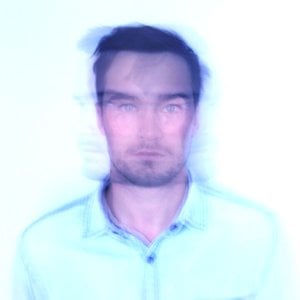 User Bio
Dear world,
I hope you like my films. They're designed to effect you and inspire you, so I hope they do both.
However, if they don't; feel free to inbox me any of your tips, helpful criticisms or questions because I would genuinely love to hear them! I mean, what else am I doing? Just sitting here on Premiere or Celtx probably, so don't hesitate!
I study filmmaking at the International Film School of Sydney, Australia.
My course is an Advanced Diploma of Screenwriting, Directing and Producing. Although these are the three core components, the course inherently covers everything from sound, to editing, incorporating costume and set design, to then of course cinematography - so, it's safe to say that it keeps me busy.
Currently, I'm just trying to focus on perfecting 3-act structure within short-film form, meanwhile trying to get to a point where the nature of drama is woven into my material. I hope to start to working on feature-length scripts within the next few years, and hopefully that will keep me occupied until I fall in love with lawn bowls.
Just to touch on why I love filmmaking; I love the idea that you can emotionally effect someone who is on the other side of the world - it's such a strange way of looking at it, but how many times have you been watching a film thinking "I want to go there" or "I want to do that!". I mean, in the same token, it's so crazy that you might be able to make somebody cry or laugh through a film, but you may never even meet them...
I once heard it said that "emotion is more powerful than any physicality." backed up by Nicholas Winding Refn's "Like all art forms, film is a media as powerful as weapons of mass destruction; the only difference is that war destroys and film inspires."
So, it now becomes obvious that I have one of the most powerful tools within my grasp, and I intend to use it - for evil, corrupt reasons, in hope of eventually taking over the world from a lair deep within the earth's core.
Myself and Scorsese shall be writing scripts and drinking scotch from our filmmaking ivory tower, leading the world down dark paths - all within 5 years.
Ha! No, no, I kid, I kid. It's probably more like 10 years, let's be realistic.
It's just so poetic that something that I already love - filmmaking, has directly brought about something that I now also love - effecting people through storytelling and art.
It's perfect that filmmaking is so broad and that I have so much to learn, because I never want to be bored with what I'm doing - and it's inspiring to know that this industry has the potential to take me anywhere and everywhere if I show it that I'm worthy.
If you have gotten this far into my bio then you've probably watched one of my films already, or intend to do so - so, thanks! I hope you like(d) them!
That's all for now.
So, until next time; keep trying to kill two birds with one stone.
Troy Baird
Related RSS Feeds