TUDIFAK
Joined

Location

Baku / Azerbaijan
Profile Images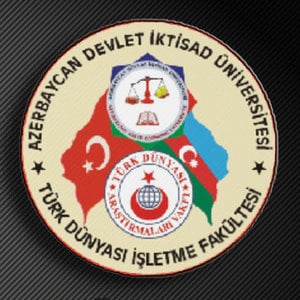 User Bio
1990 yılında Prof. Dr. Turan Yazgan başkanlığındaki Türk Dünyası Araştırmaları Vakfı'nın girişimleriyle Azerbaycan Cumhuriyeti Devleti Bakanlar Kurulu'na bağlı olarak eğitim-öğretim faaliyetlerini sürdüren Halk Tasarrufatı Enstitüsü ile yapılan işbirliği anlaşması ile, İşletme Yöneticisi Yetiştirme Seminerleri vermek üzere başlatılan çalışmaların, semereli sonuçlar vermesi üzerine, 1992 yılında, Vakfımız ve Halk Tasarrufatı Enstitüsü Rektörlüğü arasında yapılan yeni bir anlaşma sonucu 4 yıllık eğitim-öğretim süresi olan bir fakültenin açılmasına karar verilmiştir.
1996 yılından itibaren mezun vermeye başlayan fakültemizden bugüne kadar yaklaşık 700 civarında öğrenci mezun olmuş ve bu öğrencilerimiz, Fakültenin yegane açılma sebebi olan, Komünist Rejim sonrası bağımsızlığını kazanarak Serbest Piyasa Ekonomisini tercih etmiş Azerbaycan Cumhuriyeti'nin bu alanda ihtiyaç duyduğu, kalifiye işgücü ihtiyacına en büyük katkıyı yapmıştır. Mezunlarımız, bugün, Azerbaycan'ın iktisadi alanlarında yönetici, girişimci, bankacı, muhasebeci adı altında profesyonel olarak çalışmaktadırlar.
Related RSS Feeds
TUDIFAK does not have any videos yet.
Recent Activity
TUDIFAK does not have any activity yet.