Luke Flanagan . Turbine Pictures
Joined

Location

Melbourne, Australia
Profile Images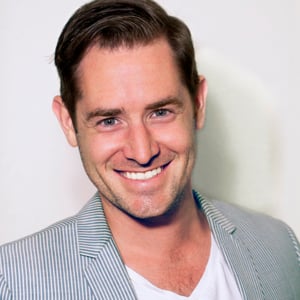 User Bio
I create beautiful videos that entertain and engage; that share the stories that connect brands and business like yours to your audience. Like my work? Lets talk! Email me: lukeflanagan@turbinepictures.com
Want to know more? Read on or visit my website!
I want to live in a world where stories are bold, captivating, influential and shared with passion.
Stories ignite our imagination. Telling stories is that thing that makes us human; that helps us connect. They can bring us to other worlds and let us explore other lives and yet, at the same time, give us a better understanding of our own time, place and emotions. We live in a multi-screen, social world where the audience wants to explore and interact with their favourite brands and businesses, to learn, to build a relationship and to buy. They want to connect, to feel and to experience.
Story is the most powerful way to connect with your audience. When you share your story, your expertise and your passion with video, animation or film, you will entertain, educate, influence and inspire your customers and clients. It's one of the reasons, I do what I do.
Working together, I can help you create the films that transform lives. I can't wait to hear what you have in mind!
So, where does your story begin?
External Links
TurbinePictures - Want to see more of my work with the clients who are not on Vimeo? Click here.