Profile Images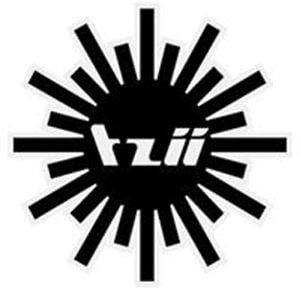 User Bio
Since 1996 Tzii, music composer and filmmaker, spreads his magickal frequencies all over the world through touring from Eastern and Western Europe to Australia, passing by USA, Canada, Japan and Africa, where he played hundreds of shows..… Spreading cinematic dark ambient and raw electronic anger, His aim is to enclose you into an abusive spiral leading you to an impossible redemption.
He created his own label NIGHT ON EARTH in 2001, releasing vinyls and tapes, and is a co-founder & active member of the label/collective V-ATAK.
He's part of the projects SOLAR SKELETONS, MS30, DUFLAN DUFLAN, TRANSIT, LIFESTEAK, CINEMASSAKER , HATHOR KYRIARHIA , PAROXYSM OF ANXIETY and collaborate very closely with PARADE GROUND.
He also work for dance companies, live body performances like with BONOM and CA CA CA at the Kunstenfestivaldesarts in Brussels, and compose movie soundtracks for several directors.
As a filmmaker he directed videoclips for Mourmansk150, Solar Skeletons, Fujako, Sikhara, Nihiltronix, 1997EV, Dolina, MS30, HIV+, himself and some short movies for v-atak and others, is the official live VJ for bands like Parade Ground or Solar Skeletons and made live visuals for Wermut, Charles De Goal, Warum Joe, Alexander Robotnick, Alden Tyrell, DJ Athome...and more
He collaborated on stage or in studio with : Steve MacKay (The Stooges), Mike Watt (Minutemen, The Stooges), Marshall Allen (Sun-Ra Arkestra), Contagious Orgasm, Jason Lafarge, Ripit, Koonda Holaa, Gamaboy, Sikhara, Rko, Temple Of Bonmatin, Sam Lohman, HHY, D'incise, Vinnie Paternostro, 1997EV, Najah, Cham, Stalker, Otto von Schirasch, DJ Urine, The Masters Musicians of Hop-Frog, Mentol Nomad, Aymeric De Tapol, Error, Felakkkzion, Cochlea, Grabuk, Pilami, Synoxys, Luna Dopa, Company Fuck, Rinus Van alebeek, Duflan Duflan, Parade Ground, Madame Patate, :Codes, Ayato, Akoustic Timbre Frequency, Babylone Chaos, Planetaldol, Dead Beat, Alveols, Nevroz, Klstr…..and many more !
He remixed D'Incise, Fujako, DJ Urine, For Greater Good, Planetaldol, HIV+, Planetzoo, HHY & The Macumbas, Babylone Chaos and has been remixed by Planetaldol, Luna Dopa, Ripit, Hop-Frog, Counter Pressure, Brandtkalk, Cham, Stalker, Grabuk, Madame Patate, Umkra, Nevroz, D'incise.
And the following directors directed videoclips for his music: Toff, Telemak, Bruno Ribeiro, ZU° Label, Pilami, Rko, 1n0ut, Cybunk, Patrice Mugnier
Related RSS Feeds