Underground Peepshow
Joined

Location

Toronto, Ontario, Canada
Profile Images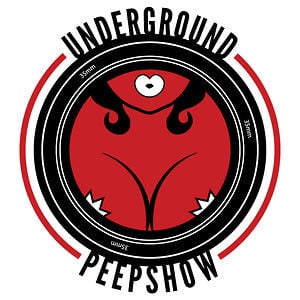 User Bio
We are the Underground Peepshow. We are not an official burlesque troupe, but rather we are a small group of dedicated producers and performers that organize nerd-themed burlesque events for the Toronto Underground Cinema.
We created the Underground Peepshow in the summer of 2011 as a labour of love for both burlesque and the Toronto Underground Cinema itself. We saw the potential the cinema had to offer for nerdy burlesque after organizing a successful fundraiser show, Holy Boobies Batman!, for an upcoming Batman Returns shadowcast at the cinema. Realizing the opportunity at hand, The Underground Peepshow was born. Our first official Underground Peepshow event, Marvelesque: A Marvel themed burlesque show was a wildly successful geek-filled evening, which attracted an audience of over 550 guests. We Put The Spring in Springfield: A Simpsons Themed Burlesque show, our third event, was presented to a sold out audience.
In between our big events at the Toronto Underground Cinema, we also produce smaller geek-themed shows for other venues and conventions in the city. Most notably, we put together a special burlesque show in honour of Japanese artist Junko Mizuno for her solo art show, Venus Cakes: Junko's Food Obsession at Magic Pony.
Every major show we host at the Toronto Undergound Cinema is completely customized to a specific theme and packed with never-before-seen acts. With each show, we like to provide a good mix of both sultry and comedy, whilst still satisfying the geeky appetite. We also believe in inclusivity within the Underground Peepshow, and we welcome a different lineup of local burlesque performers with varying levels of experience to strut their stuff on the Underground stage at every show.
Related RSS Feeds