Upcoming of devastation
Joined

Location

O carballiño (Ourense)
Profile Images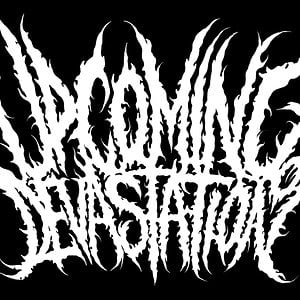 User Bio
Upcoming of Devastation was born in O Carballiño, Ourense (Spain) in Summer 2009. The group is formed by teenagers between 14 and 17 years old. They had the idea to create a extreme metal group with influences from other styles, guttural vocals, crushing guitars and accelerated blast beats.
Their Music is influenced by the aggressiveness of grindcore and it has a huge influence of BRUTAL DEATH METAL which is their favourite Music.
They continue forming his style, always looking for shattering, agressive and dark sounds. Their lyrics are a pure declaration of misanthrophy and a devastating apology of human raze annihilation, always showing a Gore tone, sometimes are also introduced others themes like social complaint, antireligious attacks mainly anticristian blasphemies.
In 2010 they sign a record deal with Hecatombe records to edit his LP Visceral hate
Since then the band has performed at important national and international festivals with bands like: Suicide Silence, Nasum, Holocausto canibal, Defeated sanity, Internal Suffering, At the gates, Squash bowels, Hatebreed, Converge, Facial abuse, Municipal Waste, The black dahlia murder, Fermento, as they burn, Angelus apatrida, Deez nuts, Unearth, Omission, Adrift, Agnostic front, Grog, H2o, Here comes the kraken, Ahumado granujo, Anti flag, Simbiose, Descendents, Soziedad Alkoholika, Gore and carnage, and many more.
Upcoming of devastation Discography:
-2010 Dying Ecstasy (demo)
-2011 Succulent Visions of Psychophatic Humanicide (Single)
-2013 Visceral hate (Full-length)
-2013 Created for horrible (compilation)
-2013 Bizarre murders productions (compilation)
-2013 Exhumed movies (compilation)
-2013 Dam proyect compilation (compilation)
-2014 Nuestro rock (compilation)
-2014 Tribute to Vomitory (Tribute)
-2014 From hell till death (compilation)
-2014 Chromosome nº 13 (single)
-2015 Trilogy of human decay (EP)
Related RSS Feeds