Ulysses Perez
Joined

Location

MX/US
Profile Images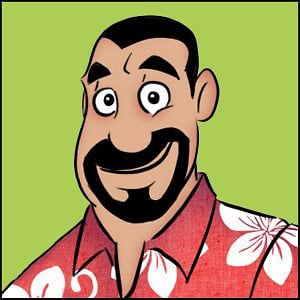 User Bio
Ulysses Perez is a Transmedia Storytelling, Interactive, Audiovisual & Animation Producer, born on the West Coast of the U.S.
Ulysses attended public school; discovered his interest in computers and began programming at age 17. Studied Engineering (Communications & Electronics) at the University of Guadalajara, Mexico (1993) with a special degree in Digital Electronics & Object Programming, developing media solutions to bring handicapped technicians into the workplace.
As a student (1992-1994) he was part of the Professional Consulting and Multimedia Department at ComLex Corporate Center in Guadalajara, Mexico; holding the position in the DTP Design & Multimedia Academic Coordinator, responsible for creating professional DTP Design & Multimedia programs for the professional training and coaching industry.
Before his BCE in 1992 he founded Intermedia Studios® a media production company that creates highly productive multimedia and visual content.
In 1999 Ulysses launched Intermedia's second studio in Los Cabos, Mexico due to the emerging Hospitality and Real Estate Market demand of 3D visual content; rapidly expanding its operations into the U.S., Canada, U.K. and South Africa.
Holding the position of CEO of the currently named Intermedia Studios Animation®, and with headquarters in Queretaro, Mexico since 2010, Ulysses has managed to firmly position his studio as part of the Education & Editorial, Hospitality & Real Estate & Financial Market Industries; negotiating content production and intellectual property rights with Governments & World Class Firms from three continents.
Currently, Ulysses works on several transmedia storytelling & media series for Pearson (NYSE: PSO), the world's leading education, media and content provider, The Coca-Cola Company (NYSE: KO) & Bombardier Aerospace (NYSE: BBD.B), his second feature film script, is in pre-production of his first animated feature film & TV series; as well as the documentary film "Qlimax" (Working Title)
Related RSS Feeds
Ulysses Perez does not have any videos yet.
Recent Activity
Hello, could you tell me the name of the sound track in the background? It´s Awesome!! Congratulations!!