Cy Wakeman
Plus
Joined

Location

Omaha, NE
Profile Images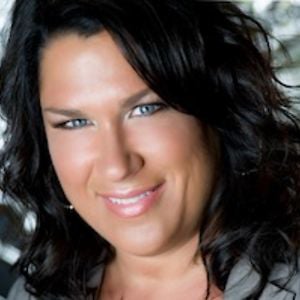 User Bio
Some time in the late 80's, Cy Wakeman was promoted to her first management job. Little did they know at the time, that single decision would change leadership forever. Initially, Cy just couldn't fall into line with traditional management practices. She kept getting hung up on the fact that much of what she was asked to do contradicted reality. That wasn't okay with her.
So, Cy experimented with a revolutionary new approach to leadership. Instead of working to perfect the circumstances of her employees, she instead helped them learn a reality-based mindset. Through this new mindset, her employees became seemingly bulletproof to anything that might happen to them. They begin to succeed and deliver results in spite of their circumstances.
She has turned her Reality-Based Leadership philosophy into a revolution through her speaking and consulting work with organizations everywhere. Cy has been helping companies build bulletproof talent for nearly two decades and it's her track record of success that provides the foundation and inspiration for our company.
Clients who have benefited tremendously from Cy's work include Bayer, New York Presbyterian, National Institutes of Health, Hospira, Hallmark, Federal Reserve Bank, Weil Cornell, Verizon Wireless, U.S. Cellular, TD Ameritrade, First Data Resources, Woodmen of the World, ConAgra, Omnium Worldwide, Inc. First National Merchant Solutions, Wellmark, Wells Fargo, Cabela's, Farm Bureau, Trinity Health Systems.
Participants in her programs consistently give rave reviews, evaluating the programs as the single most impactful training they have ever experienced. Months and years later, participants are still talking about and applying the information delivered in her presentations.
On the formal educational front, Cy holds a Bachelors degree in Political Science with an emphasis in international relations. Her second undergraduate degree is a Bachelors in Social Work. Cy also received her Masters of Science in Health Administration with an emphasis on Organizational Development.
Today, Cy is a dynamic keynote speaker and thought leader. Her groundbreaking ideas are featured in The Wall Street Journal, The New York Times, The New York Post and SHRM.com. She regularly creates entertaining and enlightening podcasts and is a favorite expert blogger on FastCompany.com and Forbes.com. In 2010, Cy immortalized her message by publishing her grounding-breaking book, Reality Based Leadership – Ditch the Drama, Restore Sanity to the Workplace, & Turn Excuses Into Results (Jossey-Bass, 2010).
Related RSS Feeds