Animation Across Borders
Joined
Profile Images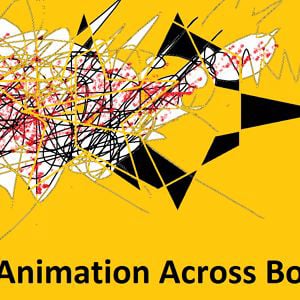 User Bio
Animation Across Borders is an independent company & cultural organisation focused on distribution and promotion of animated films, and open for cooperation (preparing the programs of the animated film screenings, workshops, lectures, advices) with festivals, cultural centres, art-hose cinemas from all over the world.
Animation Across Borders started their activity February 15, 2012, on the initiative of Piotr Kardas, former program director and co-creator of Se-Ma-For Film Festival (2010-2011).
Animation Across Borders can boast numerous projects prepared (in the open-minded cooperations) to promote the animated films in Poland and in the world, among others.:THE POLISH ANIMATION FESTIVAL "O!PLA" (in 21 cities in Poland), Polish Day and workshop at II Brasil Stop Motion in Recife (Brazil), Polish Sections at 10. Tabor Film Festival in Zabok (Croatia), II StopTrik IFF in Maribor (Slovenia) and Niepolomice (Poland), Animation Section on the 2. MFF ARS INDEPENDENT in Katowice (Poland), SCARY PUPPETS & SEXY DOLLS at ZUBROFFKA ISFF, Bialystok (Poland).
In the catalogue of Animation Across Borders you can find first of all exquisite Polish animated films produced by leading Polish production studios, but we are not closed for cooperation with artists and producers from other countries.
Animation Across Borders is not only distribution and promotion of animated films. What is equally important for us is to create opportunity for direct physical contact with the art of animation. That is why Animation Across Borders cooperates regularly with experienced artists and companies that deal with organization of professional animation workshops in all animation techniques.
The idea of Animation Across Borders was born out of love for animation and respect for workload put into each animated film. We believe that thanks to our consistent actions, films we supervise will be present at every latitude and their life will not end with their premiere.
animationacrossborders.com
facebook.com/pages/Animation-Across-Borders/317088424979552
Related RSS Feeds
Animation Across Borders does not have any videos yet.