Drew Rouse
Joined

Location

Everywhere, CA
Profile Images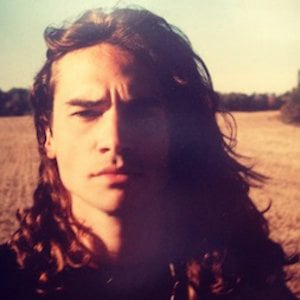 User Bio
Drew Rouse is a fiercely independent writer and musician who has toured extensively throughout North America and Europe. He has captivated audiences from coast to coast and across the oceans with his songs of environmental and social justice, plus the other usual fare. As he always say's "All my songs are love songs". Drew has a unique propensity and ability for meshing smooth rhythms and legendary guitar chops with driving and hypnotic melodies and beats around deeply relevant issues. Never preachy, the result is often described as "Conscious Soul Music". Soulful yes, but Drew effortlessly meanders through many different styles and multiple genres within each set. His sound is melodic and powerful with a heightened sensibility that keeps your mind and body moving. Drew's extensive and constant touring, energetic live performances, paired with his solid charismatic presence have earned him a very diverse and loyal following.
Drew has been offered numerous recording and publishing contracts over the years but has always turned them down for deeply principled and ethical reasons. He understood long ago that in signing such deals his music would most likely be used to sell unconscious products, thus helping perpetuate a toxic paradigm. Drew then chose to remain completely independent and to "Occupy" stages and continues to write songs that seem to reminisce of a beautiful future, while others songs like "Chicken Hawks" with it's scathing and correct assertions on war, scold the powers that shouldn't be. However, Drew has always acted in part as a"Green publisher" and is always interested in licensing his music to "truly green" products and services, independent films, documentaries, independent radio, public sponsored media and other such noble causes. The times have caught up with Drew's vision, the lean Green paradigm is upon us and Drew has been busy for years writing the soundtrack.
Drew began writing poetry at age 7, he would often roam the forest writing in his small notebook he titled "My Thinking Spot". He then started composing professionally at age 14. He has numerous poems and short stories, over a 150 original songs and has released six independent albums, so far: Rage, Flowers, Live From Bearsville studios, In My Movie, The Flesh and The Spirit… and Singing To The Choir.
Drew performs solo or with many different arrangements of musicians and instrumentation. Thus, "The Gathering" is a blend of those musicians, other artists and supporters who come together at Drew's performances to celebrate live, original music. This provides for an exciting and ever evolving live show.
Drew follows in a long tradition of great Canadian songwriters and storytellers. He is the real deal a troubadour with a gypsy's soul. If he's not on tour he is planning the next one. Keep an eye out for Drew Rouse and his latest CD.
Love and Respect to you and yours…
Related RSS Feeds