Jim Watt
PRO
Joined

Location

Issaquah, Washington USA
Profile Images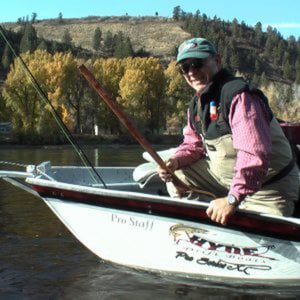 User Bio
Bennett-Watt HD Production's Director of Photography & Lighting, Jim Watt, and Sound Recordest/Mixer, Kelly Watt, are considered one of the best news, documentary, and ENG crews in the world. For more than 40 years, Jim & Kelly Watt, aka Bennett-Watt Productions, have been creating, producing, directing and photographing television news, documentaries and programming for national presentation and distribution.
We now offer aerial video using two new UAV's (drones) that we have been flying for the last 14 months. We also are one of the few production companies with Liability insurance while flying.
Jim Watt, President, has produced and directed film and video on location in every state of the union, as well as more than 3 dozen foreign countries. Jim has over 40 years of experience as a network cameraman, director and producer.
Jim Watt started his television career in 1963 in the mailroom of WDAF-TV, in Kansas City, Missouri. He moved from the mailroom to processing black and white news-film and learning the art of cinematography, to which he has devoted his career. In 1967, he started freelancing for NBC news in Vietnam, soon capturing a coveted position as staff network cameraman for NBC News.
During his 11 years as a staff network cameraman for NBC News, Jim covered the war in Vietnam and filmed numerous assignments for NBC, including being chosen as one of three NBC cameramen to cover President Nixon's first visit to China in 1970 and the sole NBC cameraman to accompany Henry Kissinger on an around-the-world tour the following year.
In 1978, Jim Watt resigned from NBC, moved to Seattle and started his own production company, James Watt Video. When Kelly Bennett joined him in 1984, they changed the name of the company to Bennett-Watt Enterprises, Inc., which has since evolved into Bennett-Watt Entertainment, Inc. as well as Bennett-Watt HD Productions, Inc.
Kelly Watt, Vice President, has been involved in the network television business and video production since 1984. After graduating from the University of Washington, majoring in speech communication, Kelly began her career at KOMO Television in Seattle, Washington.
Kelly Watt is considered by ABC network magazine producers as one of the best location sound technicians in the country. Jim and Kelly Watt have been a production team since 1984, and continue to shoot, produce, host, edit and deliver a variety of different projects.
Related RSS Feeds