June Whitney
Joined

Location

Northern California Coast U.S.A
Profile Images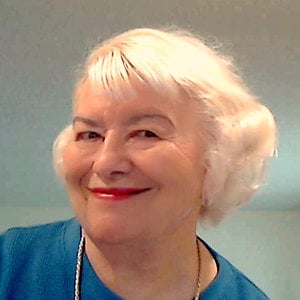 User Bio
I am a widow lady living in the far Northern part of California, USA. It is very beautiful here so
now that I am a retired nurse...i travel around the County taking lots of pictures, but they
are stills...I haven't made the great Video yet...still getting ideas and information from the
videographers who actually know what they are doing...
I appreciate all the work on Vimeo, it is fantastic and my favorite place to be on the internet...
my actual location is (Google>maps> Fortuna, California 95540) have a very wonderful Christmas all...
Related RSS Feeds
June Whitney does not have any videos yet.
Recent Activity
VERY BEAUTIFUL INDEED...I WILL WATCH IT OVER AND OVER AGAIN... THANK YOU FOR MAKING THE VIDEO AND SHOWING IT TO US... MUCHIMAS

I had to watch it again to see what I missed the first time...and it is as incredible and more the second time...Thank you very much for taking the time to capture it all on video for all time...Muchimas gracias' Junia

i JUST WATCHED IT AGAIN CARLOS. THE PHOTOGRAPHY IS SUPERB, AND THE VOICE OF PLACIDO IS BEYOND PERFECT. MUCHIMAS GRACIAS FOR LETTING ME SEE THIS...

i HAVE SENT YOUR BEAR RIVER CASINO VIDEO OUT TO LOTS OF PEOPLE...BUT JUST SENT IT OUT TO A SPECIAL ONE...HE IS A CASINO OWNER IN VEGAS AND TIRED OF VEGAS...I JUST SENT HIM YOUR "BEAR RIVER", MAYBE HE WILL COME UP HERE AND TAKE A LOOK... JUNE