DreamWelder Productions
Plus
Joined
Profile Images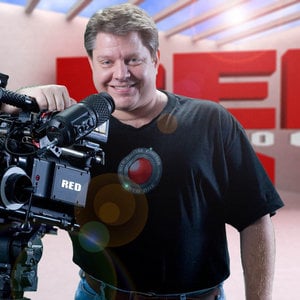 User Bio
Born to the "Star Wars" generation, amidst throngs of would-be filmmakers, Jay A. Kelley, has emerged to be one of St. Louis 's greater promises in the world of electronic cinema. A phoenix, who calls himself a "story-teller", has spent the last 10 years casting his images under the guard of our very own arch.
He came out with award winning shorts and these experiences left him with the understanding that strong vision must lead top of the line equipment. He had the insight to see that what the brain sees, or more importantly, doesn't see, is what carries a story.
This logic has paid off. Jay's well rounded training in the industry has given him enough opportunities to allow him to create Dream Welder Productions. A full service production company which specializes in high end content for both commercial and corporate clients.
A St. Louis native, Kelley lives in Brentwood with his two boys, Joshua and Lucas.