Benjamin Simon
Joined

Location

Ciney Belgium
Profile Images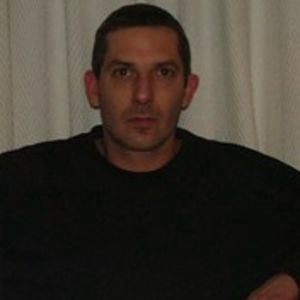 User Bio
Gesves, 12 juillet 2013
fr.scribd.com/doc/153351487/Fr-Gravatar-Com-Benjamin-Simon-Ciney
gangstalkingbelgium.net/2013/09/01/refusal-to-know-of-the-judicial-or-nullification-of-evidences-permit-criminals-produce-greater-damage/
I'm never anonymous for four years under surveillance and covered 24 hours on 24 by a group of stalkers.
Murderers use directed energy weapons under the form of Continuous verbal harassment, permanent hacking in
all networks, attacks making physical pains.
I have collected a to big variety of concrete evidences. I met lots of belgian and foreign victims.
I have the proof for the targeting of lots of unaware people I know.
I claim the right to defend myself with weapons and people of my choice.
I declare my STATE of WAR.
My operation is scheduled for two years but I have no more money. Banks do not meet.
I paid 2000 euros per year insurance (fire, theft, family, life, auto, business). There was a rider but I have not received any news.
Cops are flagged and involved in the s/g-os for four years in many ways.
Local cops prevents me to defend myself while protecting the killers, blocking me and sewing my mouth shut.
I had no criminal record.
There are more than one million euros of MATERIAL damages.
The consequences are dramatic for all perspective and for many people.
Damages can not be recovered at any point of view.
gangstalkingbelgique.blogs.dhnet.be/about.html
gangstalkingbelgique.blogs.dhnet.be/heu-je-pourrais-achever-mes-charognes.html
Sincere and true
Benjamin Simon
46 B Corbion 5590 Ciney
27 ruelle Burton 5340 Gesves
BELGIUM
fr.scribd.com/doc/157473281/300-temoignages-stalking-organisationnel-cas-de-tortures-par-armes-a-energie-dirigee-EUROPE
fr.scribd.com/doc/133806106/Police-de-Ciney-Last-Mail-About-Local-Gang-Stalking-Belgium
fr.scribd.com/doc/149983221/Procureur-Dinant-Charlotte-Fosseur-et-gang-stalking-et-Benja-simon-26-358P-jt22-100P-pdf
keywords:
terrorisme, gangstalkers, heads lockers, life hackers, slow killers, psyops, mindwar, stasi system, holocaust program, sufe zwei, zerzetsen, ELF, EMP, state terror, war on, perpetrators, rapists, police de Ciney, Procureur du Roi de Dinant
Related RSS Feeds