Orsi Vilusz
Joined

Location

currently Redhill, UK
Profile Images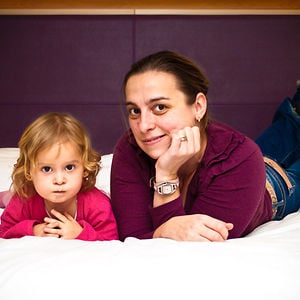 User Bio
iSkate
I'm a skater... I used to be a marshal at the London Friday Night Skate and the Wednesday Night Skate and used to race at marathons until I got pregnant. Now I have a little gap between 1.0 and 2.0 so hoping to get back into shape soon.
iRock
I'm a big time Pearl Jam fan... rock music in general. Toured Europe with fellow PJ fans following the band in 2007 and managed to visit some awesome places, meet some awesome people and rock out :) My daughter was almost born at a PJ gig had I not declined the free ticket I was kindly offered by a friend when they were playing the O2... 3 days later a beautiful little girl, Ella opened her eyes to the outside world :)
iSing
I used to sing in the Barts choir and stood on stage in the Royal Albert Hall twice... although I still can't read music... oops
iTravel
I'm Hungarian. My husband is South African. We met in London, UK. Lived in Nigeria for a year. Prior to all that, I used to work on a cruise ship in the Caribbean, so been to a few places there too, like Jamaica, Grand Cayman and Mexico.
iLove - last but not least
My darling angel, Nicky, my soul mate, my PIC, the man I want to wake up next to through the rest of my life. Where would I be without you, angel?
My little cheeky monkey 1.0 Ella :) btw the most adorable little girl in the world :)
Related RSS Feeds
Orsi Vilusz does not have any videos yet.