Magnum Opus(Official)
Joined

Location

Germany
Profile Images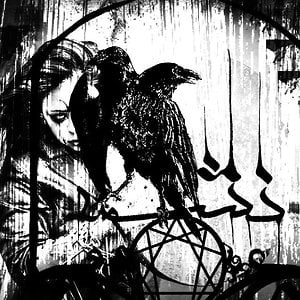 User Bio
2010 Founder of Çaruk Nashmeh Revan
One Member Band Establishment.
Album edutilas 2012
2010 Founder of ÇNR Productions
*Author of Livida Calamum ( Book of Nashmeh)Farsi V
published, e-book available on:
store.e-written.com/content/livida-calamum-farsi-version
*Musician (Pianist, Accordionist, Percussionist , Vocalist , Composer )
*Illustrator
*Photographer
*Model
*Music Teacher ( Piano/Accordion/Music Theory and Harmony )
Î am on Life
not for Lûfu nor Heynous ,
not Kin nor War ,
not Amicus nor Inimicus ,
not Fáme nor corner ,
not Fere nor Hopian.
From the most Slender to thē most GIGAS animatus in the Seen and Unseen Nature Does not Allure me az a Portrait of Beauty nor Ugliness , Placid nor Overwhelming , Hunting thē Lagu of Beyond Being as an structure to Reach thē lagu of mine.
To Lighten Symbolicus Expressions , My Mythologia ,
Passionately & Madly Conjunctus to Thē Upari Homo doing the same in an Vigorous way through Assisted Reproductive Technology ( ART ) , Philosophical Speculations , Quasi Religio , Sauandering it in every Form of Licentiousness.
Bout Ending , Thē Tempo of This Beating Drum is getting Faster
Nā Tima Assorting Wicca nor Sacred
An Anlic Validity and That is Posse
Black Hole that as it is Hidden Chaos , Swallows Anything getting Clūsa.
Anarchism
Nihilism
Philosophism
Traditional Religism
Mythism
Alchemy
Kabala
Thelema
Tantraism
Shamanism
paganism
Any kind of Occultism
Are to Vehere Thou , Sama Empower ,Inspire Thee getting Clusa , Sama Skirra Thee Of Plunge.
Through Traditional ... There is Disjunction , Division Betwixt Thee Und Monstruosus Posse.
Thou ever Sclavā.
Gise!Burning Flame.
Nā Toccare!
Stha on Terra Firma , Ask for her Omen , If he Doesn't Undernime Thy Will , Patientia!
It is Fair , Boon.
Butan if Thou are Thē one who is Mad in partaking of such Immense Posse Parent , wyllan Ceosan The Journey-Rad Toward This Black Hole.
Psyche of Thē Whole Crawling Utweard Inneweard , Through Thy Flesh & Gemynd & Transponere , Quivering Thy Flesh Blood & Consciousness Anima.
Yen for Decipher This tremulus , Don! massa Execution.
Henc , if Thou are The Warrior of Bafomet Battalion ,Thy Handa Bloding , we are on the Journey samana ,Vehere Sweord in an hand ,Vessel of Spells in the other , Pungo the Posse of genesis on Bare Flesh with Blood.