L&P Digital Photographic
Plus
Joined

Location

Artarmon, NSW Australia
Profile Images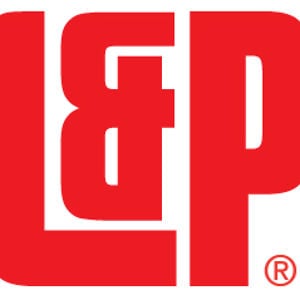 User Bio
L&P is one of Australia's leading suppliers to imaging professionals, developing and delivering highly creative, and leading edge solutions for the photographic, pre-press publishing and other media and imaging industries.
L&P provides their customers with many services ranging from full and total imaging needs analysis, consumables at competitive prices, digital camera backs, studio lighting and an extensive range of photographic equipment hire.
Being one of the top three in the industry at the moment, L&P is pushing the boundaries to become number one, by offering a wider range of products than the competitors. Suppliers overseas see us as one of the leading importers in Australia.
L&P values the long-term relationships it has with their customers, many of them having been loyal since the company started in 1980.
Focus on People
People associated with the dynamic photographic and pre-press and publishing industries find L&P's friendly and helpful staff are willing and able to provide an extensive depth of knowledge and experience. Our strong distributor relationships with our suppliers ensure our staff are well trained in the latest and most up to date technology available.
Australian Importers & Distributors:
Phase One Digital Capture Backs
Capture One Software
Profoto Flash Equipment
ThinkTank Photo Camera Bags
PocketWizard Radio Slaves
Sekonic Light Meters
Rodenstock - Lenses and Filters
Induro Tripods
Horseman Digital & Medium Format Cameras
Authorized Re-sellers & Distributors of Leading Brands:
Apple Computers & Monitors
Eizo Monitors
Epson Pro Graphics
Canon Printers & Scanners
Sandisk Cards
Digital Consumables
Nikon, Canon, Leica, Ricoh
Alpa Cameras and Lenses
Onsite Services:
Photographic Equipment Rental
Secondhand Equipment
Apple Support & Training
Colour Management / Profiling
Publishing & Pre-press Solutions
Seminars & Training Centre
Rental Studio for Hire
Gallery for Hire
Come and visit our showroom and see for yourself. We look forward to seeing you.
lapfoto.com.au
phone: (02) 9906-2733
email : sales@lapfoto.com.au
Related RSS Feeds