Lenora de Barros
Joined

Location

São Paulo, Brazil
Profile Images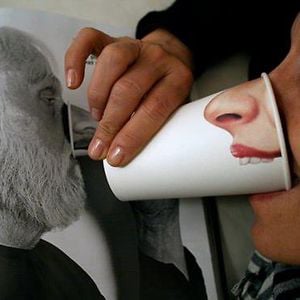 User Bio
LENORA DE BARROS
1953, São Paulo, SP Brazil
Lives and works in São Paulo
Graduated in linguistics from the University of Sao Paulo - USP, SP. Poet and visual artist, her work is developed from a variety of languages such as video, performance poetry, photography and installation. Her work is part of public and private collections in Brazil and abroad: Museu d'Art Contemporani Barcelona, Daros-Latinamerica, Zurich, Rio de Janeiro-RJ, Brazil and the Museum of Modern Art of São Paulo (MAM). Participated as an artist-curator of RADIOVISUAL the 7th Mercosul Biennial - Scream and Listening, Porto Alegre, RS, oct / nov 2009.
Among the recent exhibitions and activities stands out Aire de Lyon, Fundación Proa, Buenos Aires, AR, Sonoplastia, Millan Gallery, São Paulo-SP, Brazil, November-December 2011, the 11th Biennale de Lyon – Une terrible beauté est née, 2011, where she participated with three works, including the project of the audio-visual installation "Meeting between Echo and Narcissus" (O encontro entre Eco e Narciso), Meridians, (dialogues about art program organized by Casa Daros Latinamerica, in partnership with Oi Futuro, Museum of Modern Art in Rio de Janeiro, RJ, and which resulted in the production of a film performance, in partnership with the Mexican artist Teresa Serrano, REVIDEO in cultural space Oi Futuro, Flamengo, Rio de Janeiro (September / October 2010).
Publications
RELIVRO, based on the exhibition REVÍDEO in the cultural center of Oi Futuro in 2010, Rio de Janeiro-RJ where she gathers much of her work from 1975 to 2010. The book is bilingual, English and Portuguese, and includes texts by Augusto de Campos, Tadeu Chiarelli and Alberto Saraiva.
COISA EM SI (THING IN ITSELF), interview given to Eduardo Xavier de Souza and published in book form by the Publisher Zouk, Porto Alegre, 2011 (bilingual, English / Portuguese).
"I've always been interested in the contact between languages, in generating meanings through the confrontation of different languages, particularly the verbal and visual ones and the acoustic aspect of the words. I experience great pleasure in creating relations between the codes by means of juxtaposition and contamination of one plane into the other - working at the limits, at the borderlines... There is no fixed rule in my creative process determining language priorities or hierarchies. At times, it's a word, a sentence, a 'line' that bursts forth and, from that verbal form I establish the visual and oral expression that I will ascribe to this 'content'. At others, the process is reversed: visual language imposes itself and the text is conceived after it. Sometimes I create 'pure' texts or just photographic images, visual sequences (videos) or just objects, object-poems and/or installations, where the various language forms blend into a dialogue (or in a 'trialogue'), so as to produce various meanings." (Lenora de Barros in interview to Karina Granieri, Centro de Estudos Brasileños [Brazilian Studies Foundation Center], Buenos Aires, Argentina, 2003).
Related RSS Feeds