The Door Prize
Joined

Location

UNITED KINGDOM
Profile Images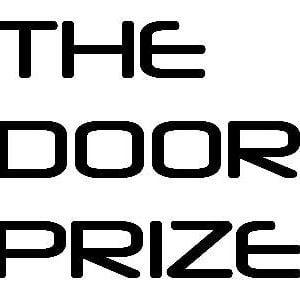 User Bio
The Door Prize is an art competition exclusively for painters, providing a unique and affordable opportunity for both students and practicing artists to exhibit their work in a major exhibition in the UK. The voluntarily run project, directed by Antria Pelekanou (co-director of 'Persona Art Festival' and chief curator of 'A Moving Exhibition') took place in March 2012 at the Centrespace Gallery in Bristol city centre.
The initiative of this project was to enhance the experience of Bristol's residents and visitors, building on Bristol's reputation as a cultural and creative city. With leading institutions such as Spike Island and Arnolfini boosting Bristol's art scene, we aimed to invite artists from all over the globe to visit Bristol, showcase their artwork, and further enhance the vibrant scene the city has to offer. There are many free annual cultural events held in Bristol such as the Bristol Balloon Festival, BrisFest and Open Studios at Jamaica Street Artists to name a few. We believed that The Door Prize will be a great addition to the calendar, providing the public with an exciting opportunity to get involved with the arts. All visitors to The Door Prize group exhibition have been encouraged to vote for their favourite painting on the opening, guaranteeing an engaging and entertaining experience.
The works have been selected by a combination of the judging panel and the public vote. The winner of The Door Prize will receive an award specially commissioned from London based artist Desiree Ickerodt, and a SOLO Exhibition organised by The Door Prize team. Along with the prestige of being the winner of the first Door Prize, the winner will also be given a rare opportunity to become actively involved in the judging process of The Door Prize 2013.
In alphabetical order, the 2012 Shortlisted Artists were: Agnes Toth, Bartosz Beda, Brandy Hariton, Constance Slaughter, Delmonte, Donald Short, Doreen Wittenbols, Duncan Hopkins, Edith Meijering, Felix Daly, Gerry Davis, Howard Mason, Janine Hall, Jayne Anita Smith, Jonathan Wright, Kelly Best, Mark J. Nicholls, Megan de Greef, Min Hee Noh, Nicola Bockelmann, Nishiki Tayui, Sig Waller, Sonia Stanyard and Velika Janceva.
In a celebration of painting as one of the most recognised and respected art forms, the competition opened its Doors to the public and there could only be one winner and the winner by public vote was Sonia Stanyard. The first runner up was Min Hee Noh and the second was Edith Meijering. The winner of the judges choice award was Gerry Davis.
Related RSS Feeds