The Obs: A Documentation
Joined

Location

Singapore
Profile Images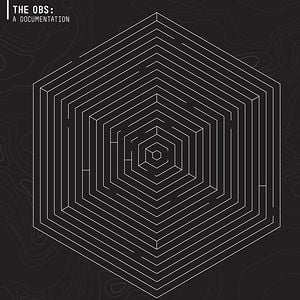 User Bio
With your support, The Obs: A Documentation will be a crowdfunded, feature-length documentary revolving around the Observatory.
Dubbed "Singapore's bravest musical adventurers" by The Straits Times' Yeow Kai Chai, the Observatory – or the Obs to their fans – is a low-key purveyor of high craft.
Through their ten years and five increasingly dark albums, the Observatory has ventured into hallowed recesses of music (with their long-time producer Jørgen Træen (Jaga Jazzist)), art (Andy Yang, Justin Bartlett), and design (Keith Utech) – all the while remaining completely understated.
A veritable supergroup, the band reaches back into Singapore's musical history. Lead vocalist Leslie Low, the son of Chinese pop singer Dai Ping, previously fronted confessional band Humpback Oak. Concave Scream, another seminal act of the '90s, produced bassist Victor Low. Former classical pianist Vivian Wang is the Observatory's keyboardist-singer, and guitarist Dharma emerged from Heritage and Throb. If these groups allowed us to collectively dream of homegrown music, the Observatory has consistently pushed the dream's limits.
In 2013, certain members have plans to move abroad. The Obs: A Documentation serves as a tribute to the band. Directed by Yeo Siew Hua (In the House of Straw), this experimental film explores the relationships and processes behind the group's brooding, brilliant, and confounding body of work. Beginning with the recording of 2012's Catacombs in Bergen, Norway, The Obs: A Documentation looks back at the band's formative experiences through archival footage and interviews.
Tread lightly into their rehearsals, homes, office, and in-between moments. Observe how, as self-managing musicians, they try to preserve their sanity. Perhaps even understand the ordinary folk behind the doom-laden din. The Obs: A Documentation reveals a group of people who have quietly, then not so quietly kept at it.
Join our observance in sound. In order to realise this vision, the crowdfunded The Obs: A Documentation seeks your support to cover part of its costs.
To make a donation, please visit obsdocu.sg/
Related RSS Feeds