People of Paros
Joined

Location

Paros Island, Cyclades, Greece
Profile Images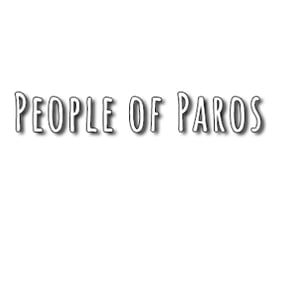 User Bio
Αύτη η σελίδα είναι αφιερωμένη στους ανθρώπους της Πάρου που μιλάνε με αγάπη για το νησί τους.
Τα παρακάτω βίντεο μας ταξιδεύουν στο πανέμορφο αυτό νησί μέσα από τη ματιά των ανθρώπων που ζούν ή έχουν επισκευτεί την Πάρο.
This vimeo page is dedicated to the people who love their island, Paros, the heart of the Aegean sea, the heart of the Cyclades.
The following videos, travel you around this beautiful island through the gaze of the people that live or have visited Paros.
Produced, filmed and directed by Apostolos Karayiannis
Edited by Nikos Gavalas, Mike Aggouras, George Zaras
Additional camera, Yiannis Bournazos
Subtitles by Yiannis Bournazos
Related RSS Feeds