Profile Images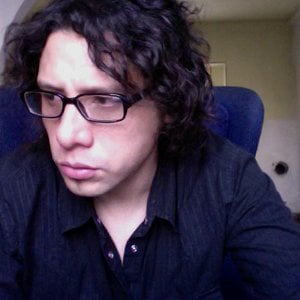 User Bio
He studied BA in philosophy at the University of the Claustro de Sor Juana, the master at the Universidad Iberoamericana. In 2005 he worked for the National Arts Centre as a copyeditor. Has contributed to several publications like NYLON MAG Mexico, Replicante, Complot, DF, MARVIN, among others, making notes on chronic and film, literature and art. In 2006 he was part of the faculty at the University of the Claustro de Sor Juana in the careers of Philosophy, Literature, Humanities and Communications.
As audiovisual formed the Mexican Cartel Art label with which she produced the short film " Brackets ", which won the award for best short film at the Festival of Mexico City in 2005 . In 2011 he received honorable mention for the short film " All the luck in the world" in the FIC of Puebla. He has made music videos for national and international bands and UN institutional videos and UAM .
As a museum researcher participated in the Forum Museum León, Guanajuato in 2008, in 2010 both the Museum of Tequila and Mezcal as the Museum of the Revolution.
Related RSS Feeds
Recent Activity