Corinna Hasofferett
Joined

Location

Tel Aviv, Israel
Profile Images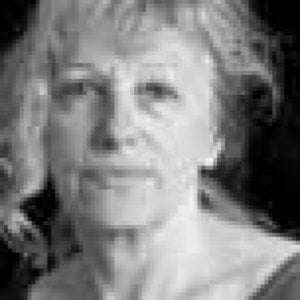 User Bio
In my forty years of literary activity, I've published eight books up to now, three of them through commercial publishing houses and the Hebrew Writers Association in Israel. In 2002 I formed an independent publishing enterprise answering to the appellation HudnaPress (hida – Hebrew for riddle, and who knows when hudna -ceasefire in Arabic - will finally find its way here) to ensure herself of freedom of thought and artistic expression.
In 1975 I initiated an encounter of artists (among others, A.B. Yehoshua, Anton Shamas and Aharon Meged) with Jewish and Arab youth in the Galilee. In 1984 I fulfilled my social vision by initiating and founding Hilai Association – Israeli Center for Creative Arts, which I directed for eleven years. In this project Ie renovated apartments in the southern desert town of Mitzpe Ramon and in the Arab-Jewish township of Ma'a lot-Tarshiha in the western Galilee, bringing hundreds of artists and writers from the world over for an enriching encounter with the local population, as well as writers and artists-in-residence.
I was born in Romania in the mid-1930s. During the Second World War my family home was confiscated and the family was "permitted" to inhabit a mildewed cubicle in the yard. In December 1947 the family reached Israel as illegal immigrants, and after six months of incarceration in Cyprus, settled in Giv'at Aliya, Jaffa. It took me two years to master Hebrew and that has been my writing language ever since, although the Romanian language and European culture are present as undercurrents in my writing.
In the early1950s, still in my teens, I worked for three years with the famous poet and editor Abraham Shlonsky at the then leading Sifriyat Hapoalim Publishing House. I was a member of the youth group that joined Kibbutz Carmiah in 1956. In the 1960s I studied Hebrew and English Literature at Tel Aviv University.
Corina Hasofferett is myr official name in the public registry. Corinna is my birth name. In Israel it was first Hebraized as Rinna, a name now dropped, as I began writing and returned to my true self. I signs my books with my proper name only, for I feel that women's family names are never their own but rather their fathers' and husbands'. I added Hasofferett (Hebrew for 'the woman-writer') after a respectable newspaper refused to publish an article I wrote, and the radio canceled my participation in a program because I introduced myself with no family name.
Awards and Grants
2007 – Havatzelet Fund grant for Unknown Territories/A Polyphonic Novel
2001-2007 Eshkol Fund grant – Creativity award
2002 Britain-Israel Arts Scholarship for lecturing at Oxford on
Once She Was A Child/Intimate Landscapes
2000 President's scholarship
1998 Artist's Residency at the Ledig Colony, Upstate New York, USA
1997 Artist's Residency at the Yaddo Colony, Upstate New York, USA
1994 The Ministry of Foreign Affairs and the Academic
Center at Cairo Scholarships
1994 British Comparative Literature Professors' Award, England
1989 The Association for a Better Israel Award
1987 The Weiner and the New Israel Fund Award for the literature project at Hilai
1978 The Aricha Award for the novella Revelation.
1973/1989 Publishing awards by the Hebrew Writers' Association
1988/1995/1998/2001/2003/2007 Tel Aviv Culture Fund grants
Corinna's books have aroused much interest in academic circles and served as the basis for seminar papers and research in Tel Aviv and Haifa universities.
1998, an international conference of professors of comparative literature at New York State, debate on literary aspects of the novella Revelation, translated into English.
2002 invited to lecture on Once She Was a Child/Intimate Landscapes at Women In Eastern Literature academic conference at Oxford, England.
Critics' acclaim:
On A Minyan of Lovers
"The mysterious atmosphere, poetic rhythm and especially the phrase-structure create a unique kind of tension and consolidate this novella into a narrative wholeness." Professor Ruth Kartun-Bloom, Aricha Prize Chairperson
"Corinna writes from and for the body, with such physical and emotional intensity that one nearly forgets she uses our everyday language." Gal Karniel, 'Haaretz' Literary Supplement
"The restraint, the irony, the spark that is aware of itself and well-hidden, all these make the reading in Corinna's book a unique and direct encounter, as befits worthy literature."
Yoram Melzer, Literature & Books, "Ma'ariv" 18.10.02
"I think you deserve even better than Melzer's review. Moshik and I read
Sodot aloud to each other and enjoyed it very much. There is a subtle
irony in your presentation of the story and we really appreciate the style
and content." Ilana Machover, London
"Corinna has a concise but sensual language, not elevated, credible
yet not familiar. People do not write like that here... Out of the trivia of
a woman's life, stories unfold where it is difficult to differentiate between
the face of the soul and the events of the world."
Ariana Melamed, "Hadashot" Literature Section 1989
"In all the power contained in their clear and fine understatement, these books have turned for me into compressed capsules of sadness, beauty and optimism. Suddenly I realized that around the corner no simple, familiar resolution lies in wait, but quite the contrary: more questions keep opening." Michal Sapir, "Kol Ha'ir"
""Write more stories. You have fresh, vital talent, a proper style and an original way of seeing things. I enjoyed your book very much." A.B. Yehoshua
"Corinna Hasofferett is a fascinating, thoughtful, even playful Israeli writer of Hebrew fiction and nonfiction." BlogCritic
"You have 'a head of your own' in this uniform reality."
A.B. Yehoshua
On Unknown Territory/A Polyphonic Novel
"I was swept by this book as into a whirlpool. The picture it gives the reader is highly significant in view of the canonic voices that dominate culture and try to tell us what 'really happened'."
Professor Amiya Lieblich
"A fascinating document written in the form of a novel, a mosaic of testimonies leaving an after-taste of amazement." 'The Green Page', "Ma'ariv"
"One of the more extraordinary books published in Israel recently, this book provides a different, surprising view of the State's early years, loving and aching, and flowingly reviving an epoch." Meron Rapoport, "Haaretz"
"A thrilling, powerful book".
Kol Yisrael/ The Voice of Israel 'New on the Bookshelf' one hour radio interview with Corinna
On Once She Was a Child/Intimate Landscapes
"Slowly the book invaded me, it has so much power. "Ma'ariv"
"Untarnished humanity." BlogCritic
"Your writing is captivating and a pleasure to read."
Marcia Gilespie, Editor-in-Chief, Ms Magazine
"Very engaging and unique."
Andrea MacPherson & Chris Labonte, Editors, Prism International
On Pink Pages
"For me, these stories, with all the restrained strength of their clear and
gentle understatement, became a capsule filled with sadness, beauty and
optimism. Suddenly it was obvious to me that there is no simple and known answer waiting around the corner; rather the opposite: more and more questions arise." "Kol Yerushalayim", Arts and Culture Supplement 1989
"Only after finishing the book does the reader begin to understand that
each chapter renders time differently... several cross-sections of time,
some overlapping, like a giant kaleidoscope that alters its appearance
with the viewer and the angle of vision." "Yedioth Aharonot "1989
"Fragile and ephemeral situations of closeness... are described as well
as growing distance that ends in divorce, love and lovers, even random flirtations. The stories progress with sensitivity to women in general who are victims in situations where ties with others and with reality are tenuous; women who dream and for whom reality is difficult."
'Haaretz'. Literary Supplement, 1989
"Corinna succeeds in depicting the despair and pain of a woman who
tries to make sense of her family and friends. Most interesting are the interactions between a Jewish and an Arab family exchanging visits, their hostility in the background. All the stories reveal acute perception, psychological depth and accurate descriptions."
Prof. Hanoch Guy, Chair, Hebrew Department, Temple University
5. On Some Answers
"This book is a literary gem... The work is set in the stunning events of
the Six-Day War, but it was written before the October 1973 hostilities.
Still in the turbulent realities, the book retains much of the radiance of
the heroine, Hagit, despite being 'boxed in by life'."
Hebrew Abstracts, The National Association of Professors of Hebrew,
1974 University of Louisville
"Corinna, a new name in Hebrew literature, has so far published two
stories, both marked by refinement of writing."
Massa Literary Supplement, "Davar" 1973
6. On Revelation
"The mystical atmosphere, poetic rhythm. and sentence structure create a special tension and bring the novella 'Revelation' to story-telling perfection."
Aricha Prize Jury 1978
"It's been a long time since written words moved me so deeply. I feel
I've met with unique beauty. I would like to know more about the writer.
She is indeed a revelation herself. Until now I saw in Agnon's Tehilla a
model of good modern writing. But I think Corinna in Revelation has
surpassed it."
Kesster Jushka, Haifa 1979
Blog-readers' reactions
Itamar 13.1.2008
I don't know what is sadder/funnier: imagination or reality.
Anyway it's written wonderfully. I enjoyed it very much.
Dafna Levy 12.1.2008
Great! You are great, great, great!!
You made me laugh so much this morning.
Amiram 25.11.2006
I stay in Israel because of you and people like you: ones who make life here meaningful and give us the reason to push off evil. For there is life beside it.
David Shalit 28.6.2006
Bless you, Corinna, for your courage to lift up your head. For the wisdom with which you see things and your lucid, articulate way of saying them.
Yael 21.11.2005
Corinna, you are The Great Amuser.
vi 21.11.2005
Direct hit. Corinna, for a long time now I have been reading you and enjoying it tremendously.
Amit 14.5.2005
Wonderful and interesting. Thanks, Corinna, for a post that touches.
Saluting 28.12.2003
Strong and sharp. It was one of the texts that does honor to the Reshimot website.
Itamar 23.12.2003
F a s c i n a t i n g !
Buscat 19.9.2005
"Feeling with one's fingertips how pain turns into history."
This is the third chapter of A Minyan of Lovers that I'm reading on the blog. Not reading – lapping thirstily. It's been a long time since words have quenched my thirst so and still left me thirsting.
The entire puzzle is not yet solved, of course, but something has begun to shape up in my imagination and naturally I'll buy the book for I must read on. Both out of curiosity to see how it will all come together, but mainly because I find you write so wonderfully. Your language has reminded me, as in a dream, something that has long been forgotten here in this land of verbosity and graphomania.
Related RSS Feeds