Nineteenth Letter
Joined

Location

The Mecca Of Hip Hop
Profile Images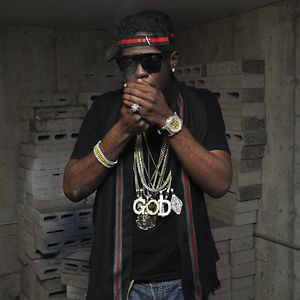 User Bio
The dictionary defines the word SUPREME as: Above all others in power,
authority, rank status or skill. Of the greatest or most admirable kind.
Greater than any that have gone before or the greatest possible. In the
highest degree or of the most unmitigated kind.
S.U.P.R.E.M.E. strives to achieve all of the above.
GENESIS: Born in the Bronx, New York, the home of Hip Hop,
S.U.P.R.E.M.E. grew up and around various pioneers of Hip Hop, taking
him under their wing in the streets, artists such as Slick Rick,
KRS-ONE, Guru, and others almost served as father figures and role
models to him in Hip Hop, "It's crazy, like I can remember watching
video music box wit' Slick Rick when I was a kid, being at the park with KRS freestyling, Guru trying to kick it to my moms, bumping into Doug E., this was just how its was coming up, but you never realize the kind of history it is 'till you look back on that stuff" says the young MC.
As S.U.P.R.E.M.E. grew so did a budding Hip Hop, he matured with both
hands on the pulses of the negative and positive aspects life, attending
Catholic School while living in the heart of various Bronx ghettos
learning right and wrong by witnessing all the tragedies the streets had
in store for his peers as well as the thieves, gangsters, and killers he
was around at a young age, long before the DVD's, Songs, and Movies, a
young S.U.P.R.E.M.E. heard first hand accounts of the street life from
the enemies, accomplices, friends of infamous street legends the likes
of AZ & Rich Porter, Larry Davis, Fat Cat, and ironically the queens
known Supreme.
TRANSITION: In school the child with a 151 I.Q. would often write poetry
in class, after quickly finishing his class work, at the age of 14
friends took notice of his quick ability to learn his favorite song
lyrics and improv the songs flow with new words. At 16, S.U.P.R.E.M.E.
reached a crossroad spiritually and creatively, growing up as a Roman
Catholic, S.U.P.R.E.M.E. read up on many religions for personal
knowledge and spiritual gain, taking beliefs from the Nation of Gods and
Earths and The Catholicism he grew up with, S.U.P.R.E.M.E. became one of
a kind.
MUSIC: It was also at 16 where he decided to write his first raps, his
mind at time would create faster than he could write he would end up
with 64 bar raps at a time. S.U.P.R.E.M.E. felt this was his calling
from a higher power, within the next 2-3 years S.U.P.R.E.M.E. quickly
accomplished his goal of becoming a street legend, from schools to
hoods, S.U.P.R.E.M.E. has been in hundreds of battles some personal,
some for entertainment, but always memorable. He's battled and become an
eight (8) time rap battle champion in a broad tournament (Hip Hop Shop)
against some of New York City's best M.C.s. His many live performances
have contributed to his reputation spreading through the states like
wildfire. In December 2003, S.U.P.R.E.M.E.s "4 Track Demo" scored a
higher rating than the entire Multi-Platinum G-Unit album "Beg For
Mercy" in Music Notes Magazine & Ozone Mag.
WRITER: Also An accomplished writer, has written for a number of major
artists and genres (rap, rock, rnb, reggaeton gospel, etc) as well as up
and coming artists like 10yr old PStar as seen on MTV's MADE, The
Spanish National Anthem & NBC's "America's Got Talent" and Slip-N-Slide
Artist Kode Street..
Young and Focused: S.U.P.R.E.M.E. has his hand on many levels of
entertainment and society. From writing video treatments, being the
spokesperson & model for many up and coming clothing lines, to lending a
musical hand with TALIBAN DIPSET alongside Producer A-Million, & Luca Brazi, the man responsible for the rise of The Diplomats & Purple City. Also across seas,
S.U.P.R.E.M.E. is a member of the Hip-Hop Collective "ASIO KIDS", a
German Production, Film, & Street Team. And always for progress and
change, S.U.P.R.E.M.E. is a known staple in many communities and
organizations; he is also a strong advocate for NORML (National
Organization for the Reform of Marijuana Laws).
THE THESIS: S.U.P.R.E.M.E.'s Love and dedication to his craft shines
through on many levels, whether it be freestyle rhyming, recording in
the studio, or performing on stage, He's as proficient in his work as
any accomplished musician. S.U.P.R.E.M.E.s writing is filled with
metaphors and similes that are sure to have fans in awe as they
ultimately become aware of their full meaning. Due to the many
influences musically, S.U.P.R.E.M.E. has become a chameleon of
versatility. Making his music ever exciting as it is almost a mystery as
to if the song you are hearing is him; with every track he reinvents
himself and his sound, something that takes most artists their whole
career. His timing and flow are impeccable. He has an amazing knowledge
and respect for Hip Hop and its pioneers, at the young age of twenty.
Many rappers seem to be stuck in a box be it underground, commercial rap
or off in some abstract tangent says S.U.P.R.E.M.E. He is able to
capture fans from many genres of rap. His passion is apparent as he
strives to be remembered as one of the culture's truest MC's, a word not
often used anymore or appreciated by most and puts the Bronx on his back
and carries it back to the glory days of when the BX was the undisputed
leader in the game of Hip Hop! Stay tuned More to come...
Related RSS Feeds
Nineteenth Letter does not have any videos yet.