tim wolff
Joined

Location

new orleans
Profile Images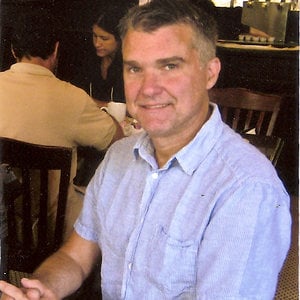 User Bio
Tim Wolff received his education from the California Institute of the Arts Directing for Theatre and Film program, studying closely with legendary director Alexander Mackendrick (The Ladykillers, Sweet Smell of Success) and two-time Oscar winning documentarian Terry Sanders. In 1999, he began the first of four productions at HBO as producer. He produced two segments for the popular HBO documentary show Real Sex with Wigstock: The Movie filmmaker Barry Shils. The Sons of Tennessee Williams, his first feature documentary, traveled to 30 film festivals worldwide as part of an extended 3 year release by First Run Features, including theatrical premieres in NYC and Los Angeles, a DVD release and finally as a selection on Netflix. In June of 2013, SONS of TW was screened in 4 cities in China as a Fullbright/US State Department cultural exchange with the director in attendance. This past March, Mr. Wolff traveled again for the US State Department for two weeks of screenings in South Korea and Cambodia. In July of 2014, SONS of TW signed with France's Quadra Film Coalition for all international theatrical and broadcast distribution.

His next projects include "MOTHER", the story of New Orleans African-American transgender families and the competitive culture of pageants, starring Bounce Rap superstar Katey Red. Also a future project is "Nostalgia: the History of a Persistent Folk Tradition and the Causes of PTSD in Combat Veterans". This is a feature documentary that focuses on two subjects, the history and contemporary use of Lawn Jockeys and the uncensored descriptions of specific combat experiences of the kind that often leaves a soldier incapable of resuming his former life. Currently in development as of Summer, 2014, is the magical-realist musical comedy narrative feature "The Ballad of Yes and No". This is the story of Josephine Winters, a legendary Jazz vocalist in the late 1960s, who splits into her good and evil selves during the last stages of a lifelong self-destruction and flees her Doppelganger on a hallucinogenic journey toward a complete redemption…with lovely music.
Related RSS Feeds
Recent Activity
tim wolff does not have any activity yet.