David Savage
Joined

Location

Minneapolis MN USA
Profile Images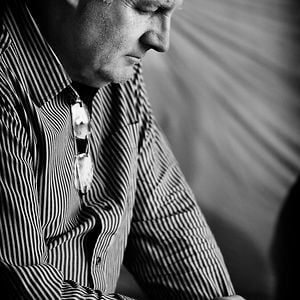 User Bio
David Savage
Director Of Photography
Lighting Cameraman
Camera Operator
Born: London, England 3/6/56 British Citizen resident in Minneapolis, MN USA
1973: Joined the film industry as Assistant Cameraman/Editor. Stanley Schofield Productions Ltd. Old Bond Street, London.
1977: Became staff Cameraman for Cygnet Guild Communications at Bushey Studios, the largest British independent documentary film company at that time.
1982: Freelance as Director of Photography working on 16mm and 35mm film, also lighting and operating in Broadcast Television.
1984: Set up 'Heavy Pencil' with 3 partners, supplying film and video equipment and services to broadcast and corporate clients in Europe.
1993: Relocated to Minneapolis, MN USA, establishing new clients working in corporate TV and shooting film for commercial TV spots.
1995: 16mm and 35mm TV commercials and Music Videos, 2nd unit DP "Mall Rats" Dir. Kevin Smith. (Day player)
1996: "Love for One Another" VH1 Docu-drama/concert special. The Artist Prince.
1998: "Mysteries of Magic" TLC/Discovery Europe, Principle Productions. "Millennium" BBC/CNN Jeremy Isaacs Productions. "North Dakota" Tourism commercials, GL Ness Agency.
1999: "Leviathan" BBC. "Hotel Pattee" Fresh Pictures. "Burger King" Vikings TV spots, GL Ness Agency. "Rave until the year 2000" Pay per view TV special. The Artist Prince.
2000: "Wanna get hot wit U" and "You make my sun shine" Music videos, Prince.
"Pain" Discovery Health, Cafe Productions. "Horror in the East" BBC History, Dir. Martina Balazhova. "In search of Atlantis" With Ted Danson, A&E, Atlantic productions.
2001: "The Rainbow Children" HD Documentary, Prince. "Prince" Concert at Xcel Center, High Def 24p.
2002: "Lost Cities of the Maya" Timewatch BBC/History Dir. Martina Balazhova.
"Albertville" "Johnson Creek" Retail TV spots, Dir/DP Black Dog Films. "Case/New Holland" Image films, Colle+McVoy advertising. "Community first Bank" TV spots, Dir/DP GL Ness agency. "Gate City Bank" TV spots, Dir/DP Flint agency.
2003: "7 Clans Casino" Water park/Casino Spots. H2M Biz Agency.
"Home Theater" DVD Best Buy Yellow Tag.
"Reflections" Preventing Eating Disorders. Hazelden. WG Communications.
"Todays Investor" Cole & McVoy. German History III Auschwitz BBC History.
2004: "Scripps Healthcare San Diego" 5 Recruitment HD Video's Cole+ McVoy "Smuckers" Image Film, Super 16mm. "Polaris 50th Aniversary" Video Media Loft.
"2005: Healing Hands for Haiti" Fund Raising Documentary. Pro Bono, Greer.
"The Radisson Story" Greer. "Aveda Hair Spa" "Aveda Hair Color" Blue 60 Pictures. "Hardware Hank" TV Spots. Flint. "Ryan Construction" Company History video. Greer "Country Inns and Suites" Greer Training DVD's
2006 "Discover Hatchet Lake" HD. Marketing fishing DVD.
Discovery/Travel HD "Walks on the Wild Side" Dir/DP West Park Pictures, London.
2007 "My Blue Team" Blue Cross Blue Shield 12x TV Spots Dir/Cam.
"The New Senior" Blue Cross Blue Shield 4x TV Spots Dir/Cam Flint Communications.
"Hi-Vee Triathlon" NBC Sports Promo Material HD Carr-Hughes NY
Various International projects for Radisson Hotels
"Hazelden" Marketing DVD HD Greer and Associates
Day Player on "Mall Rats" and "Sugar and Spice"
Television credits also include:
"Dismantling the Bomb" Equinox, Channel 4 UK Broadcast on TLC USA.
"The Queen in Arabia" BBC 1. Royal tour of the Middle East.
"For Britain and the hell of it" BBC 1. The world land speed record.
"Aids-the anatomy of a virus" Equinox Channel 4 UK.
"After Desert Storm" Techno war, Channel 4 UK.
"Can bombing win a war?" and "The fastest planes in the sky" Equinox/Nova
"Midnight train to Moscow" Billy Crystal, HBO. (Cam Op)
"London Underground" ( UK "Live from Paramount City") BBC Comedy/Music series
"Crystal Maze" Richard O'Brien Adventure game show ( 4 series) Chatsworth Television
"Pest Wars" BBC Horizon/Nova
"Knife to the Heart" PBS (Minneapolis locations) Principle productions .
"The Landmark Center" PBS, Fresh Pictures.
Music Videos and Concerts include:
"The Cure in Orange" Theatrical release, concert movie, Dir. Tim Pope.
Mariah Carey, 98 Degrees, Pet shop boys, INXS, Iron Maiden, Big Country, Chris Rea, Megadeth, Elton John, Cliff Richard, Dido, The Blenders, Alexander O'Neil, Prince.
Television Commercials include:
North Dakota Tourism, IBM, BMW, Cass Clay Dairy, Bridgeman Dairy, Minnkota Power, Trinity Hospital, Blue Cross-Blue Shield, Paradiso Restaurants, Harness, Broadstrike, Taco Bell, Conlins Furniture, The Futon Gallery, Old Dutch Potato Chips, University of Nevada Reno, Formulean, Alleris Financial, Sheels Sports, Gate City Bank. Hardware Hank, Lifesource.
davycam@Comcast.net
Tel: 651 730 0332 Cell: 651 334 4879 Fax: 651 493 2009
7401 COURTLY ROAD WOODBURY MN 55125 USA
SAVAGE PICTURES INC.
Related RSS Feeds