Michelle Farrell
Joined

Location

Baltimore, MD
Profile Images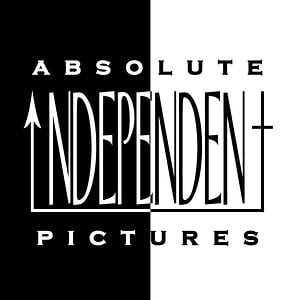 User Bio
Michelle Farrell Bio
Michelle Farrell has a career that combines fifteen years of experience in a wide range of businesses pertinent to the film and television industries.
Michelle has served as a camera operator, director, assistant engineer, lighting, and grip on free-lance shoots such as "Wheel of Fortune," "World Wrestling Federation," and many other television projects. She also has written, produced, directed, and edited various other professional projects. Shelly knows the importance of protocol and respects each and every position.
In 2,000, Ms. Farrell also has dedicated herself to making her own independent feature films. She attended The Sheffield Institute, wand gave her the technical knowledge, which she augmented with working in the field and read numerous books on every aspect of filmmaking.
Michelle Farrell then completed her first screenplay, "Franky's Heaven". Finally, she had the background and the well-crafted script necessary to produce a full-length feature. As the founder of We Make It Work Productions, she assembled a complete independent skilled staff & movie crew of 42, and had cast over 350 actors. Two years later Franky's Heaven was in the can and screened in many festivals and the project later won a few awards.
Since Shelly has shot for television projects such as NBC's "The Mission", A&E's series "Airline", "Time Magazine's 10 Questions" and Fox's "Classmates" She has also gaffed and key gripped for BET's "Tangy Song" and "Mission of Mercies".
Knowing that independent filmmaking was her passion and calling, she self-trained herself in cinematography and has since DP'ed 15 full-features, 5 long-form documentaries and has shot or gaffed a host of many other projects and short films.
Michelle also never neglected her screenwriting roots; her new screenplay "Hard City" was sold to Ivy Street Productions in 2011.
Her company Absolute Independent Pictures produced their own in-house documentary "Unraveling Michelle" which has screened at festivals in Brazil, India, Toronto, and all over the US winning many awards including a prestigious Peer Award in DC. Shelly was director, producer and one of the camera operators.
Michelle Farrell has now soundly established herself in the independent movie and video production business and is proud owner of Absolute Independent Pictures. AIP owns and operates their own cameras, Steadicams, a vast amount of lights including HMI's and Kino Flos, crane/jibs, dollies, sound gear, a complete 3 ton truck including grip & electric package and editing suites.
Recently Michelle's company AIP has included a full Red Epic package. See all gear for production and rental at our website - absoluteindependentpictures.com