Fabrique d'Images
Plus
Joined

Location

LUXEMBOURG
Profile Images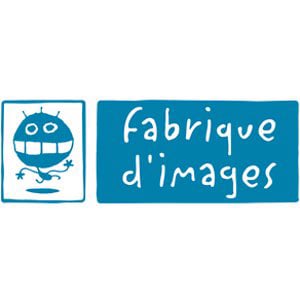 User Bio
Christine Parisse and Jean-Marie Musique founded Fabrique d'Images in 2002. Even in its early days, the studio received assignments from many producers who were confident in its expertise. The studio rapidly began taking on a range of tasks,from storyboarding to compositing the fi nal image. It was quick to open a 3D department, later handling stereoscopic productions. The studio participated, among others, in: Enzo d'Alo and Mattotti's feature film "PINOCCHIO", TV series "PIPI, PUPU AND ROSMARY", "NELLY & CEASAR", "THE LARGE FAMILY", "DI-GATA DEFENDERS", "STRAWBERRY SHORTCAKE"...
Fabrique d'Images became a production company in early 2008 and the studio is now called The Picture Factory . Fabrique d'Images coproduced, among others: "MICHEL" (26 x 13') for Canal+Family and ZDF,"GRENADINE & PEPPERMINT" (78 x 8') for TF1, "CHAPLIN"(104 x 7'), "IRON MAN" (26 x 26') and "THE LITTLE PRINCE 1 & 2"(52 x 26').
Fabrique d'Images's focus is now on home-made productions and developments, led by in-house directors: We are starting the production of our latest 2D preschool series
"POLO" (52 x 6'), based on the best-selling comic books by Régis Faller, published by Bayard in several countries. The series, directed by young Luxemburgish talent Caroline Origer, will be released on PIWI+ (Canal+ Group), SVT (the Swedish public Television) and RTL in Luxembourg in Summer 2014. It is coproduced with Bayard Jeunesse Animation in France, and distributed worldwide by NeweN.
We are now starting Season 2 of our CGI upper-preschool series: "PERCY'S TIGER TALES" (52 x 11') which was launched on TIJI in France last Christmas. "PERCY" is an original creation, entirely conceived and developed in-house, directed by Luxemburgish talent Federico Milella, coproduced with Skyline Animation in Flanders and PlanetNemoin France, who also distribute the show worldwide (PERCY is already sold in France, Canada, Russia, Poland, Ukraine, Israel and Australia).
The first feature film co-produced and co-directed by Fabrique d'Images (with Luxembourgish talent Sean McCormack as co-director): "OOOPS… NOAH'S GONE!" (85') is also currently in production at the studio. The fi lm is coproduced with Ulysses in Germany ("THOR", NIKKO 1 & 2"), Tidal in Ireland and Skylinew in Belgium; it is intended for a family audience and will be released in stereoscopic 3D for Christmas 2014. Global Screens handle the international sales.
Our second entirely homemade short fi lm "THE NIGHT-LIGHT MONSTER" (7') has just been completed. The third one, "THE LIGHT EATER" (10') is currently in the production phase, while the first film to be entirely produced in-house -the Halloween special "THE PANIC SHOW" (26') in 2008- is distributed worldwide by Monster Distributes (already broadcast in France, Belgium and Canada and recently sold to the Danish public Television DR).
Related RSS Feeds