Deckdog Piespokladowy
Joined
Profile Images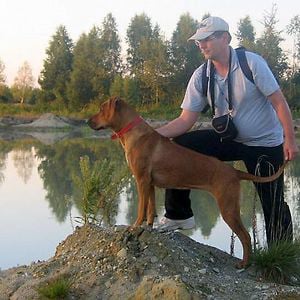 User Bio
RHODESIAN RIDGEBACK MOVIES – informacje
Short movies and pictures from Aka's life, the Rhodesian Ridgeback's life...
Music which I like...
Dog which I love...
Pictures which I done...
youtube.com/user/piespokladowy
Wszystkie filmy zostały zamieszczone na tym kanale w celach informacyjno - promocyjnych, mają one charakter reklamowy, i zgodnie z obowiązującym w Polsce prawem po zapoznaniu się z ich treścią należy je usunąć z dysku po upływie 24h lub zakupić wersję oryginalną. W przypadku posiadania oryginału pliki te można zgrywać i traktować jako kopie zapasowe. Ponadto zabrania się wykorzystywania poniższych plików do celów komercyjnych.
Autor nie ponosi żadnej odpowiedzialności za niezgodne z prawem wykorzystywanie treści znajdujących się w tym kanale.
Related RSS Feeds
Recent Activity
Deckdog Piespokladowy does not have any activity yet.