Dino d'Santiago
Joined

Location

Portugal
Profile Images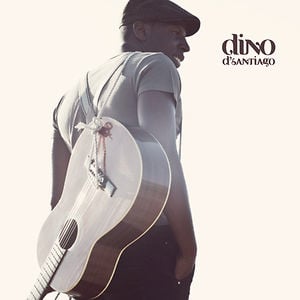 User Bio
DINO D'SANTIAGO
Dino d'Santiago, a.k.a. Claudino de Jesus Borges Pereira, was born in the winter of 1982, in southern Portugal. Son of Jorge Pereira and Andredina Correia, both from Santiago island in Cape Vert, he found in the welcoming algarvian weather the ideal scenery for his first steps in the world of arts.

Coming from a religious family, since the beginning his music was connected to his faith as he performed in several local church choirs and also events for young singers. In 2003 he was a finalist on the RTP tv show "Operação Triunfo".

The following year he began a new journey as he became a member of Jaguar Band, the band that performs live alongside the portuguese duo Expensive Soul. After these enriching experiences, both regarding studio time (more than 40 features on other artists' albums)National and International live shows , Dino felt the need to begin following his own path releasing his first solo album in 2008, entitled "Eu e os Meus".

In spite of being his debut album as a solo artist, the album featured some of the biggest names in the portuguese music industry like Virgul and Pacman (Da Weasel), Valete and Sam the Kid. He also had the priviledge of working with Tito Paris in the song "Mamã".

In 2009, after finishing the "Eu e os Meus" tour, Dino and Virgul from Da Weasel started a new project together called Nu Soul Family. As amazingly as it may sound, after releasing their first album "Never Too Late to Dance" they won the MTV Award for Best Portuguese Act with the single "This is for my people".

More recently, the year of 2011 has also been an important milestone for Dino as Expensive Soul & Jaguar Band won the Golden Globe for best portuguese band. In 2012 Dino becomes Dino d'Santiago and from now on, in this particular project, his music will be more connected to his african roots. "Crioulo" from Cape Vert and portuguese will be his main laguages of expression in this afro fusion with the depth of Fado music.
--
Anderson Santana