Cultfever
Joined

Location

Everywhere
Profile Images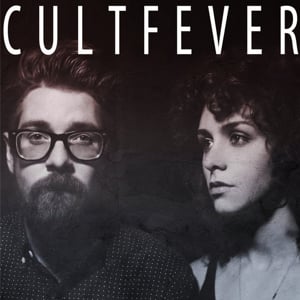 User Bio
The Brooklyn duo Cultfever
creates sound in 35mm and Dolby-surround,
sweeping wide shots, urgent dissolves
and auteuristic composition, reminiscent
of the brooding, surreal worlds
of Almodóvar, The Man Who Fell To Earth,
and Tim Burton. You don't just hear Cultfever;
its music plays out before you like
a moving picture, helmed by its dual
directors, Tamara Jafar and Joe Durniak.
The pair formed the band quickly after
meeting in 2010, sensing an immediate
chemistry, and released a self-titled fulllength
in 2011 as well as the Animals EP
in 2013. Playing SXSW, CMJ, Northside,
and other leading industry festivals,
Cultfever earned praise for both its fiery
live show (which includes Ignacio Rivas
Bixio on drums and Jafar and Durniak on
a combination of vocals, synths, and guitar)
and the recordings, with singles "Knewyouwell"
and "Collector" propelling
the band into the CMJ Radio Top 200.
Writing and recording together in
their personal studio, Jafar and Durniak
share an obvious bond, describing
their relationship as "chosen family."
Now, putting the finishing touches on
the second album, the band is releasing
the new single, "Gloria," a riveting,
beat-driven pop anthem that bursts
with dark overtones and moments of
blissful synthetic light. Listen, and you
can see and feel just as much as you
hear; colors swirl, nights fall, suns rise,
the spotlight reveals, shadows pervade.
The conceptual and sonic density of
Cultfever's music rewards repeated listening,
like discovering something new
in a film you've seen dozens of times.
You listen in stereo but you perceive in
3D, synapses firing, roulette wheel spinning,
urging you into its world.
Related RSS Feeds