Thomas Gunter
Joined

Location

Florida, USA
Profile Images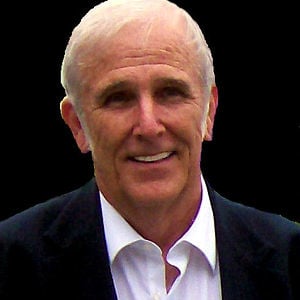 User Bio
Thomas "TOM" Gunter better know to the International business community as the founder of several successful businesses and mentor too many more.
Tom resides in Ocala, Florida with his beautiful wife Angela. Tom has four daughters and three sons.
Gunter started as an apprentice in an outdoor advertising business in 1960, by the end of the third year, with less than a hundred dollars in his pocket, he said his goodbye's to his employer and open the doors to his own outdoor advertising company. When his former employer was asked about Gunter opening his own business? He replied "How much can one man do?"
Never under estimate the power of one. Over the next 3 years Gunter would capture the major advertising accounts in central Florida and build and sell his first million dollar+ business.
It took him two years to build and sell the second million dollar + business. Over the following years he would continue to build, buy and sell outdoor adverting companies and plants across American from sea to sea. Over the past 46 years he has had the privilege and opportunity to work with some of the largest and best know names in the outdoor advertising industry, many would become the entrepreneurs that would shape the outdoor advertising industry as we know it today.
It was not all work along the way; Gunter had the opportunity to play out many different roles along his road to success as he ventured into politics, local, state and national, working with legislators, governors and finally the President of the United States, Ronald Reagan. In the mid 80's Gunter would serve on several committees for the Regan Administration.
One of Tom's favorite writings he associated himself with was written by the famous American writer Robert Frost, it was a poem, "The Road Not Taken". The two books that most influenced his formative business years was "The Power of Positive Thinking" by Norman Vincent Peale and "Think and Grow Rich" written by Napoleon Hill and inspired by Andrew Carnegie.
While building his own reputation and place in the outdoor industry, he touched the lives of many average American businessmen and women along the way, many who listened and later became successful business entrepreneurs who joined him on "The Road Not Taken".
Related RSS Feeds