Boogerbod
Joined

Location

Wollongong, NSW, Australia
Profile Images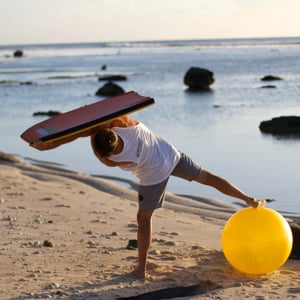 User Bio
Boogerbod was started in 2011 by Ben Mackinnon, a high level New Zealand born bodyboarder who studied as a Physical Trainer and Massage Therapist and a taste for overcoming the impossible.
Ben suffered from rheumatic fever scarlet fever, chronic ear infections, autoimmune disorders, Heart conditions and osteo-arthritis in his spine to become one of New Zealand's premier Bodyboarders. After competing to a high level from 1995-2000 he 'burned out' on the sport due to lack of direction and loss of belief in himself after a run of competitive setbacks. After 6 years looking for other dreams of Olympics in cycling and running and being struck down recurrent glandular fever in 2006 forcing him out of low level international competitive cycling he returned to Bodyboarding in 2007 purely for the love of his board.
Ever since that moment Ben has lived for his board and helping others with their bodies and dreams. His belief was that you only get one chance at this life so you may as well fulfill your potential. Boogerbod was created out of his need to help others and what he learned in keeping a very temperamental body battered by illness and injuries capable of doing what he dreamed from it. He saw a massive hole in the surf markets and in general chronic pain treatments as at the time there was just no real 'specific training' for board riders and an integration between massage and specific training. There was yoga, gym, stretching, running but nothing that gave people the best 'bang for their buck' in one workout. This is what Boogerbod embodies, to the point treatments and trainings tailored to you, guaranteed results and rewarding in that every improvement on translates into the your sports and day to day life.
The philosophy behind BoogerBod is 'specificity'. A training concept where a muscles must work they way you intend to use them in order to see improvement directly into your sport and areas of life. Working from the core out through balance, strength and power along with rehabilitation of old tension patterns, it is the most comprehensive overall regime out there for all board riders and those looking to reclaim their full movement potential.
So drop all the excess baggage training and get on board with BoogerBod. Your riding and body will never be the same.
Related RSS Feeds