Dianna Bonner
Joined

Location

London, Hounslow, Middlesex, UK
Profile Images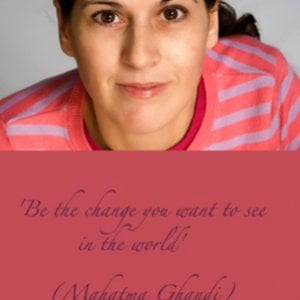 User Bio
'Be the change you want to see in the world' (Mahatma Ghandi)
I have always loved photography. I started taking loads of pictures when I was about 9 years old (when my neighbour Brian gave me my first camera, a Zenith!) I sometimes take video by mainly stills photos.
To view some of my images please visit my website - WorldVisonPhotos.co.uk or my Weddings & Portraits site -diannabonner.co.uk.
Call or email me - info@diannabonner.co.uk or call me on +44 (0) 208 580 1652- +44 (0) 208 581 2376 - +44 (0) 771 888 1768
About 8 years ago I left my job with the International Tennis Federation (ITF) to follow my passion.
During my time with the ITF I travelled to many parts of Europe and when they asked me to do the photography in New Delhi at a Women's $50,000 event for their magazine I realised I wanted to follow photography as my profession.
I loved being in India and spent time in Pushkar in Rajasthan as well as the Ranthambore Natioanl Park then traveling from Rishikesh and Ganganani before heading south to Varanasi then on Nepal where I spent time in Chitwan reserve and Pokra a beautiful peaceful mountain area with lakes. I also spend time in Kathmandu and Dehli and hope to go back to India and Nepal soon!
When I returned I set up my studio specialising in fun photography in both portraiture and weddings as well as covering corporate events, styled food, pack shots and actors' portfolios.
I really do most photography apart from Paparazzi and glamour as I feel this is not always ethical; however, I enjoy editorial work.
During the last seven years I have successfully built an impressive photography portfolio.
My client list includes not only large blue-chip companies such as M&S, Heinz, L'Oreal and Estée Lauder but also charitable organisations, such as WWF, Galapagos Trust, Mind and the Tibet Foundation. I also enjoy working with well-known musicians, Courtney Pine, Phillip Bent & Lionel Ritchie; and have photographed many events and venues (including the Grand Prix Ball and events at Hampton Court Palace)
Really enjoy social events especially weddings, christenings and Bar Mitzvahs. I love children and have 2 lovely boys of my own so have fun photographing families and I also often do corporate head-shots either in my studio or at the company office.
There are lots of examples of my work on the site and please feel free to contact me if you have any questions or would like to see more images.
I am a member of SWPP & BPPA (Professional Wedding & Portrait Societies) and have a BA degree in Multimedia & Photography as well as a member of SICIP (Society of Corporate & Industrial Photographers) & SINWP (Nature Photographers).
I combine state-of-the-art digital technology with a blend of imagination, originality and professionalism providing food photography of the highest contemporary quality, stylish wedding & portrait images to treasure for life, PR images, corporate events & Bar Mitzvahs as well as innovative musicians' portfolios & CD cover images.
I love to travel and consider myself an environmentalist. I hope my portfolio also includes contemporary and often thought-provoking images from my travels in the nature stock library.
I am available to work on location or in studio, using some of the most up-to-date Nikon photographic equipment (D700 and Professional Lenses).
Please call me on telephone number 0771 888 1768 or 0208 580 1652 or 0208 581 2376 or email info@diannabonner.co.uk for corporate work please visit my other website worldvisionphotos.co.uk
I am pretty flexible and am happy to try to meet your budget - I cover UK and Worldwide and offer secure on line proofing usually on line the day after the shoot as well as a professional print ordering service next day delivery.