Bloomsbury Press New Releases
Joined

Location

Bloomsbury Press, New York, NY
Profile Images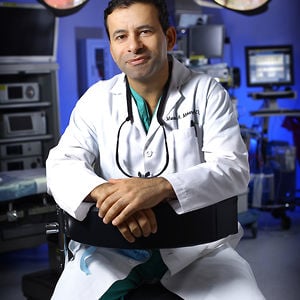 User Bio
AN URGENT CALL for action to make our healthcare more transparent, more democratic, and safer for patients.
In Unaccountable, Dr. Marty Makary provides readers with a behind-the-scenes view on how U.S. hospitals are changing for the better and for the worse. He points out how hospitals are becoming mammoth corporations while patients are forced to walk in blind to a dangerous marketplace they can't study or evaluate.
"Who is in charge of overseeing medical care in America?" asks Dr. Makary. In Unaccountable, readers will learn the shocking truth about the wild west of modern medicine, including its villains and heroes:
• Why do some prestigious, large hospitals have four to five times the complication rates of other hospitals?
• Why are medical errors still the fifth leading cause of death in America?
• Why is it that approximately one-quarter of all medications and medical procedures may not be necessary, according to a new survey of leaders in American medicine.
• How to find the best medical care?
As a leading advocate for transparency in healthcare, Dr. Makary argues that the waste and negligence rampant throughout healthcare can be fixed when consumers choose their care based on good information. Although this information is being collected, it is not publicly available. If the results of hospital performance, industry kickbacks, and other key information were disclosed, then people would know where to go, and where not to go.
While political partisans debate the role of government in fixing health care, Dr. Makary argues that transparency is the crucial prerequisite. The reforms advocated in Unaccountable are neither conservative nor liberal. They are common sense and they are more needed today than ever. With thousands of lives at stake every year and a system that is bankrupting families, businesses, and the country.
A tour-de-force of heartache and reason, Unaccountable represents one doctor's effort to shed light on American medicine and change the health care debate.
Now available for Pre-order, wherever books are sold.
Related RSS Feeds