[dunkelbunt]
Joined

Location

Vienna
Profile Images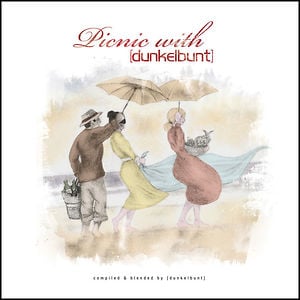 User Bio
[dunkelbunt] aka Ulf Lindemann, born in 1979 in Hamburg (D), lives and works as a DJ, composer, producer, radio editor and mixer of spices in Vienna (A) since 2001. His name [dunkelbunt] represents diversity and the ongoing search for ever new musical fusions and styles. [dunkelbunt]´s list of cooperations with bands and musicians seems to be as extensive as the musical waters he crosses.
Being a gifted piano player himself [dunkelbunt] redevelops his own distinctive style and musical sense with every musical influence and every ethnic group he comes across.
Since 2006 Ulf Lindemann travels the world on behalf of his music: cities like New York, San Fransisco, Istanbul, Paris, Melbourne, or Kapstadt were just a few of the stops on his 2007/08 tour to promote his debut album MORGENLANDFAHRT.
MORGENLANDFAHRT is a mélange of Dub, Reggae, Klezmer, Jazz, Electronics, Trip Hop and Break Beats – woven with a Balkan twist. Numerous co-operations with both Viennese and international musicians from the Balkan and Klezmer scenes have enriched many of the tracks on the album, namely performers like 5nizza, Fanfare Ciocarlia, Amsterdam Klezmer band, Harry Stojka, Östblocket, MC Killo Killo, Orient Expressions and many more.
MORGENLANDFAHRT is also a result of Ulf´s move from Hamburg to Vienna in 2001. Initially inspired by the rich electronic music scene in Vienna, he quickly encountered the special Viennese musical diversity ranging from the traditional music from the Balkan to the Orient. This historically grown "Melange" of cultural influences from the near and far eastern neighbours has ever since been a specialty of Vienna which gives it an open-minded and pulsating character. Something you can inhale everyday at Vienna's famous Naschmarkt with it's babel-esque mix of languages, foods and goods to buy.
It was this side of Vienna, which let Ulf discover his second passion: he mixes and blends exquisite spices from India, Africa, South America and Europe. Both following old recipes and inventing his own he creates Berbere (Ethiopia), Ras el Hanout (Morocco), Coffespiece, Tandori Masala (India), Cinq-epices (China), bread herbs (Austria), herbal salt and many more.
Although the musical essence rests upon the South-eastern corners of Europe, sounds from all around this planet are to be enjoyed: from Vienna to the Balkans, through Anatolia and the Middle East, India, North Africa, not to mention South America, to Jamaica and straight to the swinging North American Thirties.
Answering the question how he himself would describe his sound Lindemann says:
"The world offers a breathtaking plurality of music. It wouldn´t cross my mind to settle for only one style. When DJing I am travelling around the world together with my audience carried on by the music. Timelessly we are dancing through Countries and Continents getting drunk with the infinite beauty of the music. I consider myself an intermediary searching for soulful music and its magic to share it with other people."
Related RSS Feeds