Profile Images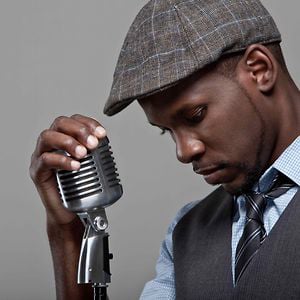 User Bio
It makes you pay attention when you can experience an artist that has a great voice, a message and can skillfully play several instruments. Snúhgie is a native of Washington, DC, and most often describe his music as "soul music that speaks about love, life and relationships.
This Singer-Songwriter and Musician has gained a reputation for writing and producing songs that embody a range of genres and styles so diverse, it's difficult to believe they come from the same person. His humility, work ethic and musical ability has afforded him with many opportunities in the music industry.
Snúhgie has worked with a range of noteworthy artist from John Legend to Yolanda Adams and Wynton Marsailis. He began singing for his first audiences at the age of three and was the entertainment at family gatherings. He also sang and played the piano in the church. He started to learn other instruments, produce and write songs while he attended Duke Ellington School of the Performing Arts.
"Genetically, spiritually, there was always something inside me that knew I was a musician."
Having influences that range from Stevie Wonder to Donald Fagan, Snúhgie reminisces on his early childhood.
"I woke up to a Sting song while my mom threw a party at our house The sound was interesting because it was the first time I really heard that type of music. I remembered the words and the song was lyrical instead of rhythmic. It definitely made me interested in song writing."
Imagine the 70's music of Stevie Wonder, Earth Wind & Fire and Grover Washington Jr. Mix that with contemporaries like Musiq Soulchild, Maxwell and Anthony Hamilton then you''ll have a pretty good idea of how Snúhgie sounds.
Related RSS Feeds