Michael McDevitt
Joined

Location

New York
Profile Images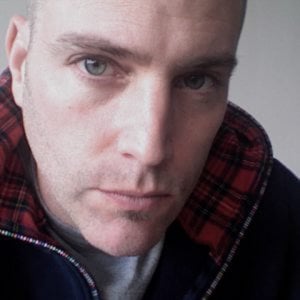 User Bio
Michael McDevitt and creative partner Liron Unreich (vimeo.com/flike) are cofounders of The Ripple Project.
The Ripple Project captures and shares the stories that connect us all. Founded on the power of storytelling, and
anchored by user-generated and originally produced films, The Ripple Project endeavors to be the first social media
network to connect people from around the world with the real stories of ordinary individuals, families and communities living in the ripple effect of extraordinary events, momentous discovery and remarkable shifts.

The project is built around nine converging ripples that are thematic to the human experience, Earth, Life, Society,
Religion, War, Health, Discovery, Regions and Creativity; The Ripple Project will present the experiences of lives once marginalized, lost or forgotten by preserving them within an online library and interactive stage of video, words, pictures and audio.

Each powerful and important Ripple Story will become more relevant and meaningful as users navigate across nonlinear pathways with our proprietary Ripple Navigation Interface to witness and explore converging ripples of similar or
seemingly disparate stories to expose common threads across the ocean of human condition.
By providing users with the entertainment and participation of YouTube, the education and curation of Wikipedia, and the stewardship and benefaction of Good Magazine; The Ripple Project will advance the best the Internet has
to offer via our concept of Gateway Entertainment, exceptional and captivating film shorts created by emerging and acclaimed filmmakers to usher users through a gateway of quality entertainment and into a forum of discovery, education, participation, interpersonal connection and social conscience.