WEST GRANT Productions
Joined

Location

Los Angeles | West Palm Beach
Profile Images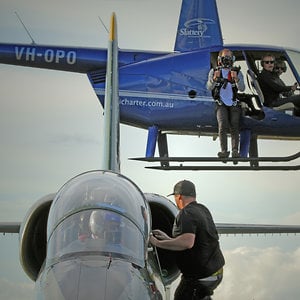 User Bio
COLIN WEST Los Angeles, CA
PH: 360 480 5373
E: colin@west-grant.com
CASEY GRANT West Palm Beach, FL
PH: 360 481 9468
E: casey@west-grant.com
WEST GRANT Productions is a film production company that is has East to West coast representation. AN office in downtown Los Angeles as well as Miami Beach. The company operates internationally most notably in New Zealand, Australia, Italy, Switzerland and then of course the USA and Canada. With the producers 8 years of prior experience in the wine industry they associate themselves strongly with wine and beer-related film productions yet also commonly works with models & fashion oriented filming, event filming, corporate gigs, and other artistic works.
The flagship production for this company is "The WINERAM Experience" is a 6-part web series and 2 part TV series done by a partner production company owned by Colin West called WINERAM Productions. We aim to breakdown the "pretentious" stereotypes that some people hold in regards to wine. Through travel, the natural beauty of a country, and adventure we will show you what WINE is really about! They have just returned from overseas in Australia, filming the next installment for WINERAM and a feature documentary called VINTAGE.
Please feel free to reach out for your various film production needs and our production crew of 5 talented filmmakers would be happy to help!