Gaston Jacques
Plus
Joined

Location

Montreal, Que, Canada
Profile Images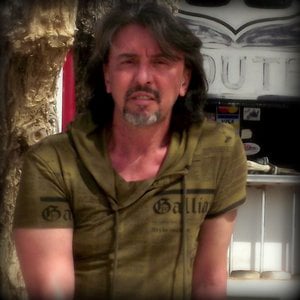 User Bio
Searching for CFS answers.
Looking for CFS answers · 24 janvier 2013 à aujourd'hui
Searching for CFS answers.
Looking for CFS answers · de 24 janvier 2009 à aujourd'hui
Living with CFS is not easy and I m learning everyday. My understanding of CFS made me a better person and I intend to keep on helping others.
Gaston
College Herzing
avec Madeleine Bazerghi
11 janvier 2005 - mai, 2006
Administratice assistant. ( Poste temporaire )
Madeleine Bazerghi
Project Lead Creative Sector Entrepreneurship Initiative
I had the pleasure of working with Gaston Jacques after he graduated one of our technical programs. As a student, Gaston was in the top of his class. His work was meticulously done with great attention to detail. We decided to hire him to work with me as an adminsitrative assistant. His organizational and managerial skills were evident from the first day he started working with us. I greatly appreciated the value he brought to the organization and respect his intelligence and people skills very much.
July 10, 2012, Madeleine managed Gaston at Herzing College Montreal
Implication dans des évènements
Various Positions · 1982 à aujourd'hui
Festival de Jazz / Festival des Films du Monde / Adisq / 50ième anniversaire de l Union des Artistes / Festival Juste pour Rire / Plusieurs tournage ( films-commerciaux-série télévisées ) Implication avec Mia Dumont et Francine Chaloup. Sony Musique / Columbia / Palais des Congrès / Ville de Montréal / Association des concierges La Clef d Or / Céline Dion / Lara Fabian / Bruno Pelletier / Francis Cabrel / Luce Dufault / Oliver Jones / Politicians / and and more but I m I think it s enougth I quite sure you got it.
Presently working on my health, changes are happening, need to be update.
Patient Care Tech · On 24 janvier 2013
Bell Canada
Superviseur · Depuis 2011
Arret de travail à cause du SFC ( Syndrome de Fatigue Chronique )
Le Bijou du Vieux Montréal
Propriétaire · mai, 1988 - septembre, 1995
Bar à spectacles de Jazz
Les Serres du Vieux Montréal
Propriétaire · mai, 1988 - septembre, 1995
Salle à manger , resto français.
Propriétaire
Sûreté du Québec
Directeur emploie civil
responsable de la mise en place de différents projets, dont le Registre des Armes à feu.
Cabinet d avocat Tibshirani et Associés
Directeur
Responsable du développement et des employés.
Le Monte Carlo
Propriétaire
Discothèque attaché au Bijou du Vieux Montréal et au Restaurant Les Serres du Vieux Montréal.
Le Métropolis
Directeur
A l époque ou le Métropolis était la plus grande discothèque en Amérique.
Danse
Gestion artistique
Production Arts
Gestion de congrès
Divers comité de travail et d association
Négociation
Supervision
Comptabilité-gestion
Gestion financière
Communication et Gestion des Ressources Humaines
Développement de marché
GESTION EN MARKETING
Gestion de projet
Related RSS Feeds
Recent Activity
Très bien fait, félicitations. Très intéressant. Original.