Profile Images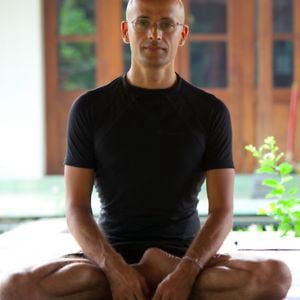 User Bio
Studying Yoga internationally in Europe and Asia since 1995, his personal journey through Yoga started with Ashtanga, Hatha and Yin-Yoga
For more than 25 years, Sebastian has practiced Martial Art, Shiatsu, Yoga and Meditation, refining and stabilizing his research to the study of Yin-Yoga as a foundation, to sustain and promote a holistic life-style while cultivating and developing a tranquil mind. Combining western anatomy and meridians theory approach, the practice of Yin Yoga come to be a potent healing, and psycho-spiritual system.
Discovering Yin Yoga in London with Sarah Power in 2004 at Triyoga Studio, Sebastian was inspired to integrate a more contemplative/meditative mind in his Yoga Practice, in 2009 he came across the training and engaging work of Victor Chng, consolidating his interest in the learning of the quiet practice. Since 2011 Sebastian continue his study under the prominent expertise and fun-loving teaching of Paul & Suzee Grilley (Founder of Yin-Yoga).
With extensive trainings in yogic disciplines and interest in Eastern philosophy, Sebastian's teaching blends both Yin & Yang sequence with guided breath-work and meditation to create sessions that range from intense and vigorous to relaxing and deeply meditative.
Sebastian's teaching is enhanced by 8 years of experience as a body therapist (Qualified Shiatsu Practitioner), and 10 years training in Martial art holding a black Belt 2nd Dan in Taido (Japanese Martial art).
Another major influence is until now the study of Buddhism, he has also sat a number of Meditation retreats in India, Thailand, Indonesia and Europe. His main enthusiasm since 2002 is the practice of Vipassana (Goenka Style) and Samatha Meditation (Ayya Khema & Pak Auk Sayadaw Method) or Jhanas (Meditative absorption).
His Yin-Yoga Workshops include "Yin-Yoga the Foundation" , "Yin-Yoga the Meridians Series", "The Tao of Yoga" and "Yin Yoga & Meditation" also offer 50 hours & 100 hours Yin Yoga Teacher Training modules.
Sebastian's devotion for yoga is infectious, he inspires all levels from newcomers to teachers with his insightful and original approach.
Based in Asia Sebastian gives workshop throughout the continent and has now started teaching since the Summer 2012 in Europe to familiarize people with the practice and teaching of Yin Yoga.
Related RSS Feeds