Rcom Studios
PRO
Joined

Location

Southern California
Profile Images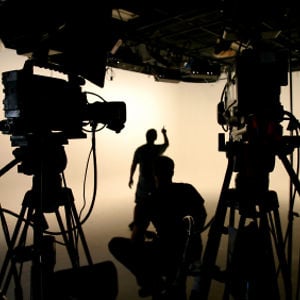 User Bio
Award-winning producer and director David Barrett has a long history of creating media using new technologies, while retaining the core values of good storytelling. The son of Academy Award-winning producer Terry Sanders, David begin his media career as the CEO of Aegis Development, publishing animation software (now known as Lightwave 3D from NewTek) and developing short videos involving auto racing. Within a few years, David was producing and directing motorsports programming for FOX Sports Net, and editing music videos for VH1 and MTV. He was executive producer of the first broadcast video (Only a Woman's Heart by Eleanor McEvoy) produced completely on the desktop, featuring the first release of Adobe Premiere and the Apple Macintosh.
In addition to producing other music videos and short films, David worked closely with Apple Computer, creating three years of tours on digital video; and creating the worldwide training program for desktop video (for Apple), and the strategic white paper for the purchase by Apple of what is called Final Cut Pro from Macromedia. He consulted to Apple on numerous topics, including active participation on the then CEO's advisory board for digital media, authoring of white papers related to video, the web, and music, and production of multiple trade show events for Apple. He also produced numerous interactive CD-ROMs for the QuickTime team. David consulted to the president of Radius and created the name and product strategy for the Radius VideoVision Telecast product.
During the past few years, David has worked almost exclusively with HD productions, including sports documentaries and portraits. He has specific expertise in documentary, event, education and automotive market segments, but often works in a variety of arenas.
His clients can be found all across North America and on occasion, overseas. He has served as senior advisor to the President & Board of Directors for the Los Angeles Fire Department's Museum and Memorial and is now part of a new education on fire/life safety for children and seniors in Los Angeles, in partnership with the William Rolland Firefighter Foundation.
Along with his wife, Cameron, and several members of his team, David has been researching and collecting video content for a documentary feature about the history of the Los Angeles Fire Department.
About Cameron Barrett:
Cameron Barrett is a classically trained journalist and award-winning documentarian with more than two decades of storytelling experiences to her credit.
Her career began as a broadcast journalist. She covered Capital Hill while still a Masters student, and then moved on to general assignment reporting and anchoring in small market affiliates in the Northeast, eventually promoting to News Director. She took her experiences on the news desk and applied them to the classroom, teaching at St. Joseph's College, the University of Miami and the top five journalism program at the Grady College of Journalism at the University of Georgia.
In the last several years, Cameron has turned her talents to long-format story telling and web video. An expert in video podcasting, she has produced, shot and edited hundreds of online news stories ranging from automotive to technology to positive news. She shot, produced and edited two hour-long, high-definition sports documentaries for College Sports TV (CBS) and InDemand. In 2005 she led a camera crew through the Outback of Australia and produced a documentary on the University of Michigan's third place finish in the World Solar Car Challenge. The movie won a Telly Award for best non-profit production.
She recently completed editing another sports documentary on the 2007 World Solar Challenge that is now making its way into the festival calendar, winning the All Sports Los Angeles Film Festival's Best Short Subject award.
Her schedule is filled with producing and writing and, with her husband David, is in the midst of production and principle photography on a feature documentary about the Los Angeles Fire Department.