catherine grangier
Joined
Profile Images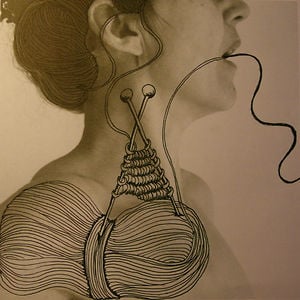 User Bio
Je suis née le 13 octobre 1967 à Genève. Après mon baccalauréat, j'ai étudié l'histoire de l'art à l'université Concordia à Montréal, puis, de retour à Genève, je me suis consacrée à la pratique artistique en intégrant les Beaux-Arts. J'ai obtenu le diplôme de l'Ecole Supérieure d'Arts Visuels de Genève en 1990. Depuis cette date, je n'ai pas arrêté de créer, de participer à des expositions, tout en intervenant dans différentes structures (musées, écoles, collèges, lycées, centres de loisirs...) en tant que plasticienne.
Formation
1990 Diplôme de l'Ecole Supérieure d'Arts Visuels, (ESAV) Genève, Suisse
1986 Histoire de l'Art, Concordia University, Montréal, PQ, Canada
Expositions individuelles (sélection)
2014 « points de suspension », l'orangerie, Saint Jean de Bournay, France
2013 « Sous les jupes des filles/Bajo las faldas de las chicas », La Cajita Galerie, El Arsenal, Cordoue, Espagne
« Sous les jupes des filles/Bajo las faldas de las chicas » La Sala de Blas, Archidona, Malaga, Espagne
2012 « Songe d'une nuit d'hôtel », M. Bed, Bourgoin-Jallieu, France
« Femme plasticienne au quotidien », exposition-débat, organisée par l'association lyonnaise «Regards de femmes», Lyon 6e
2010 « A corps ... perdu », LAA, La Bifurk, Grenoble, France
« Intimité In Time », Musée de l'imprimerie, Grignan, France
2008 « Dressing Room », Galerie Maya Guidi, Genève, Suisse
2007 « Linge délicat, 30° », Galerie Entr'Arts, Grenoble

Expositions collectives (sélection)
2014 « Mulier, mulieris » MUA (Museo de la Universidad de Alicante), Alicante, Espagne
« Body talk » Glasmuseet, Ebeltoft, Danemark
« Arthophilia » Galerie des Pentes, Lyon, France
2013 « 7 femmes », A.del Gallery, Lyon, France
« La vie à l'oeuvre #2 », parcours d'art contemporain, La Clayette, France
2012 « L'art ça vous tente », domaine de la Brunerie, Voiron, France
2011 « Projet Agnès Varda », L'isle d'Abeau, France
« Mémoires de robes », Voiron, France
« Darling », Galerie Zig-Zag, Grenoble, France
2010 « Atlante, II premio de grabado », Fundacion Museo de las artes del grabado, Riveira, Espagne

Exposition en duo
2002 " Le miroir qui revient ", avec Sandra Baud, Galerie Basta!, Lausanne

Résidence
2010-2011 L'Isle d'Abeau, France, Projet Agnès Varda

Collections
La Cajita, Cordoba, Espagne
La Sala de Blas, Malaga, Espagne
L'inventaire, artothèque du Nord Pas-de-Calais
Oeuvres dans des collections privées en Espagne, Ecosse, Suisse, Italie et France

Ateliers, conférences, discussions (sélection)
2011 Association « Regards de femmes » Lyon, France « Femme, plasticienne au quotidien »
2009 National Gallery, Edinburgh, Scotland « Let's dress Venus »
et régulièrement, de nombreux ateliers dans des écoles, musées, bibliothèques en France, Ecosse et Suisse.
Filmographie
"Sous les jupes des filles", 2013, vidéo réalisée pour l'exposition éponyme à Cordoue, Espagne
"mi trabajo", 2013, vidéo projetée pour la première fois à la Sala de Blas, à Malaga, Espagne
Ma démarche:
Ma démarche artistique prend racine dans la sphère de l'intime et de la quotidienneté. A l'origine de ma réflexion prédomine un questionnement sur mon identité de femme et de femme - artiste.
Je m'approprie les acquis du féminisme, je me penche de façon ludique sur les questions de l'identité, de l'apparence, et donc plus généralement, du rapport à l'Autre.
Je convertis les actes les plus simples en processus artistique. En investissant des situations anodines, quotidiennes, je propose au spectateur une nouvelle lecture de ces actions et des espaces du quotidien.
artist statement :
My work is about intimacy, femininity and everyday life.
It comes from my reflections about being a woman and a woman artist.
I'm questioning in a playful way the idea of identity and the relation to the others.
I like to play with appearances.
I'm trying to convert the most simple and day to day acts into artistic process.
By doing so, I offer the spectator a new way of seeing these actions and the daily spaces.
The techniques and materials I'm using are very different, they ensue from the work's concept, but they usually are daily materials.
Related RSS Feeds