UTAT
Joined

Location

Maroc - Marrakech - Haut Atlas
Profile Images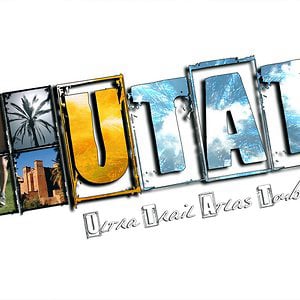 User Bio
Une belle abréviation bien dans l'air du temps du trail, un site parfait pour vivre une grande aventure en courant, une date bien positionnée dans le calendrier et pour ne rien gâcher une bonne communication, tout est là pour expliquer le succès de ce trail disputé sur les pentes du Toubkal et de l'Atlas dans un Maroc rural et accueillant.
On peut choisir la grande boucle de 105 km (6500 m+) qui se déroule à une altitude moyenne de 2400 m, ou bien simplement le marathon sur 42 km (2600 m +), le 26 km (1400 m +) ou le 42 km + 26 km soit 4000 m+.
Un défi sportif adapté à tous et une authentique rencontre culturelle. Tous les ingrédients sont là : soleil levant, vallées et oueds, villages traditionnels, sentiers qui se perdent à l'horizon des montagnes de l'Atlas, de nombreux col à plus de 3000 m d'altitude (le plus haut à 3660 m le Tizi n'Tichki la plus grosse difficulté de ce trail), des pierriers, des abris de bergers, des passages à gué.
Et la traversée des villages berbères qui laissent des souvenirs à jamais. Les passages les plus spectaculaires : la descente du col Tizi n'Tagharate avec 1500 m - en 4 km, les gorges de la vallée d'Azib Likemt.
Related RSS Feeds
Recent Activity
So great to share awesome moments and landscapes ! Bravo aux cameraman(s) qui poursuivent les coureurs avec le matos :) !!! J'ai aimé le berbère qui fait 160 km A-R pour venir faire la course de 105 km.